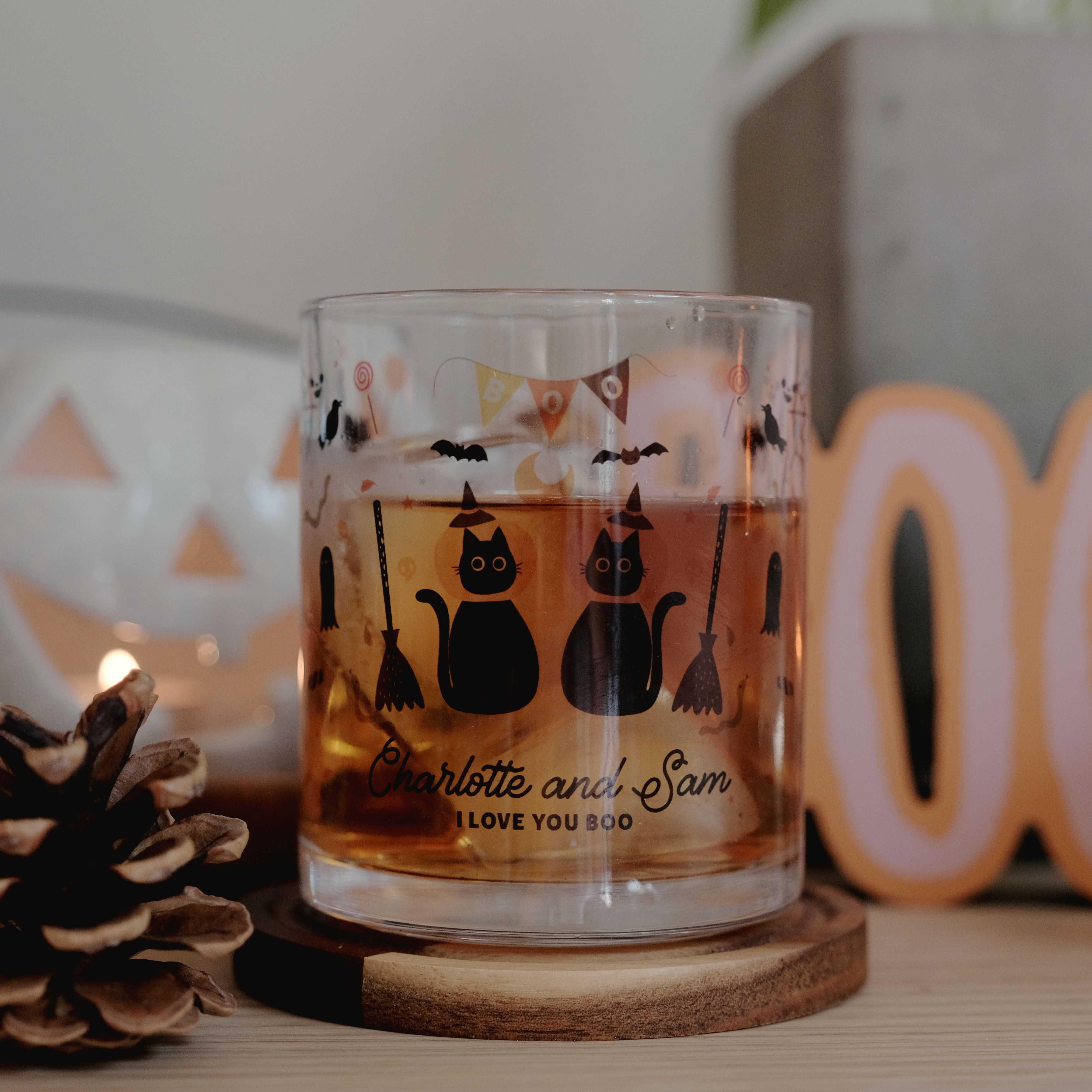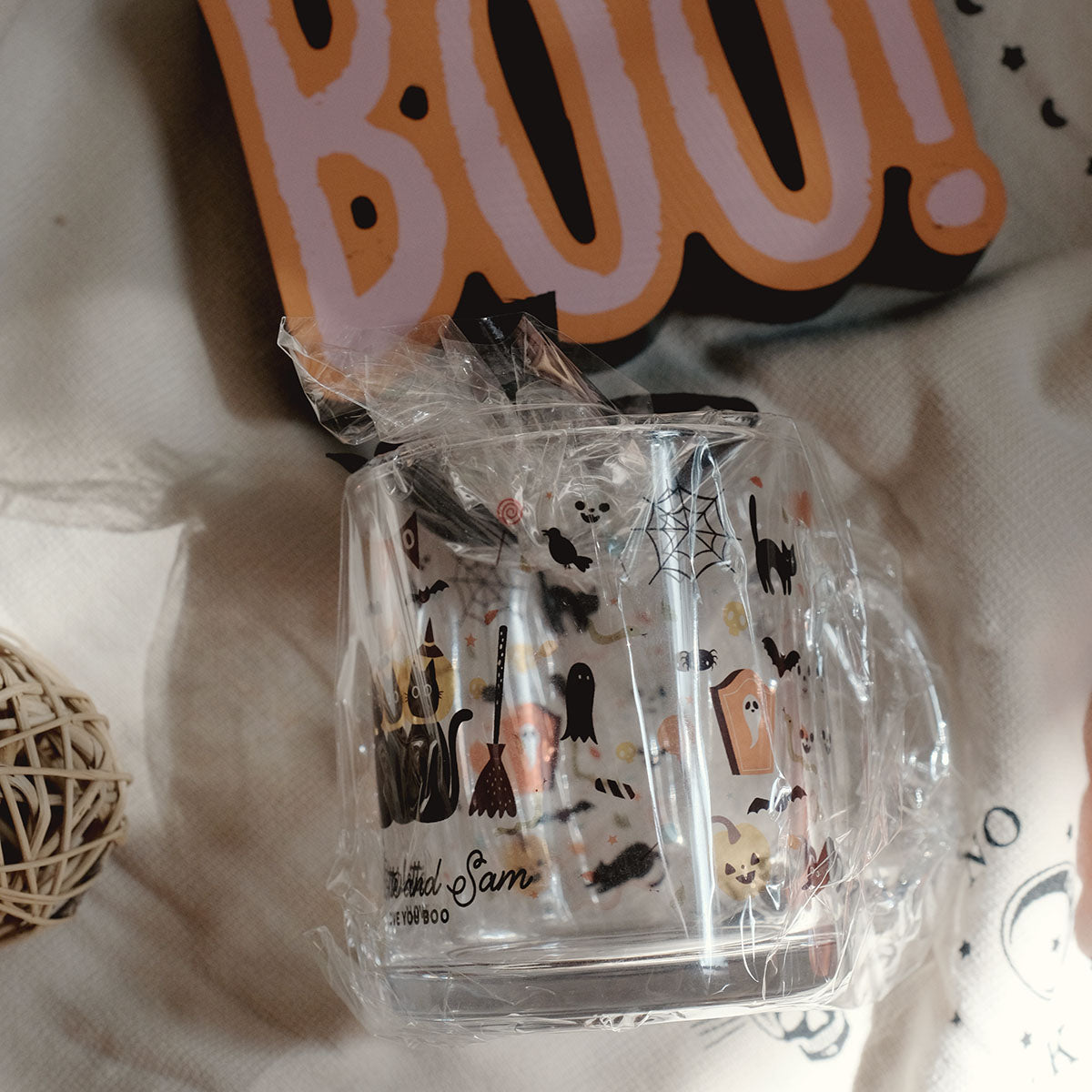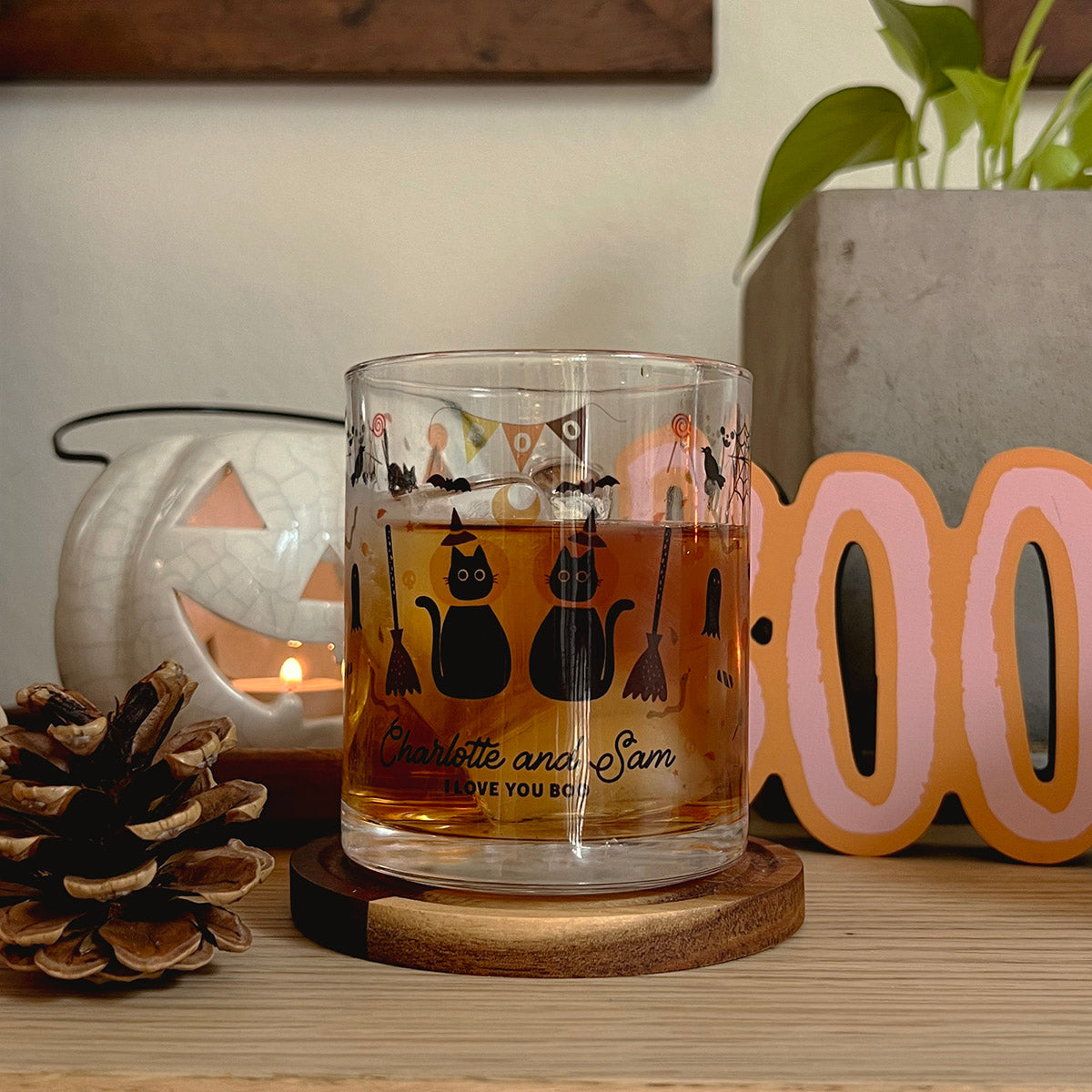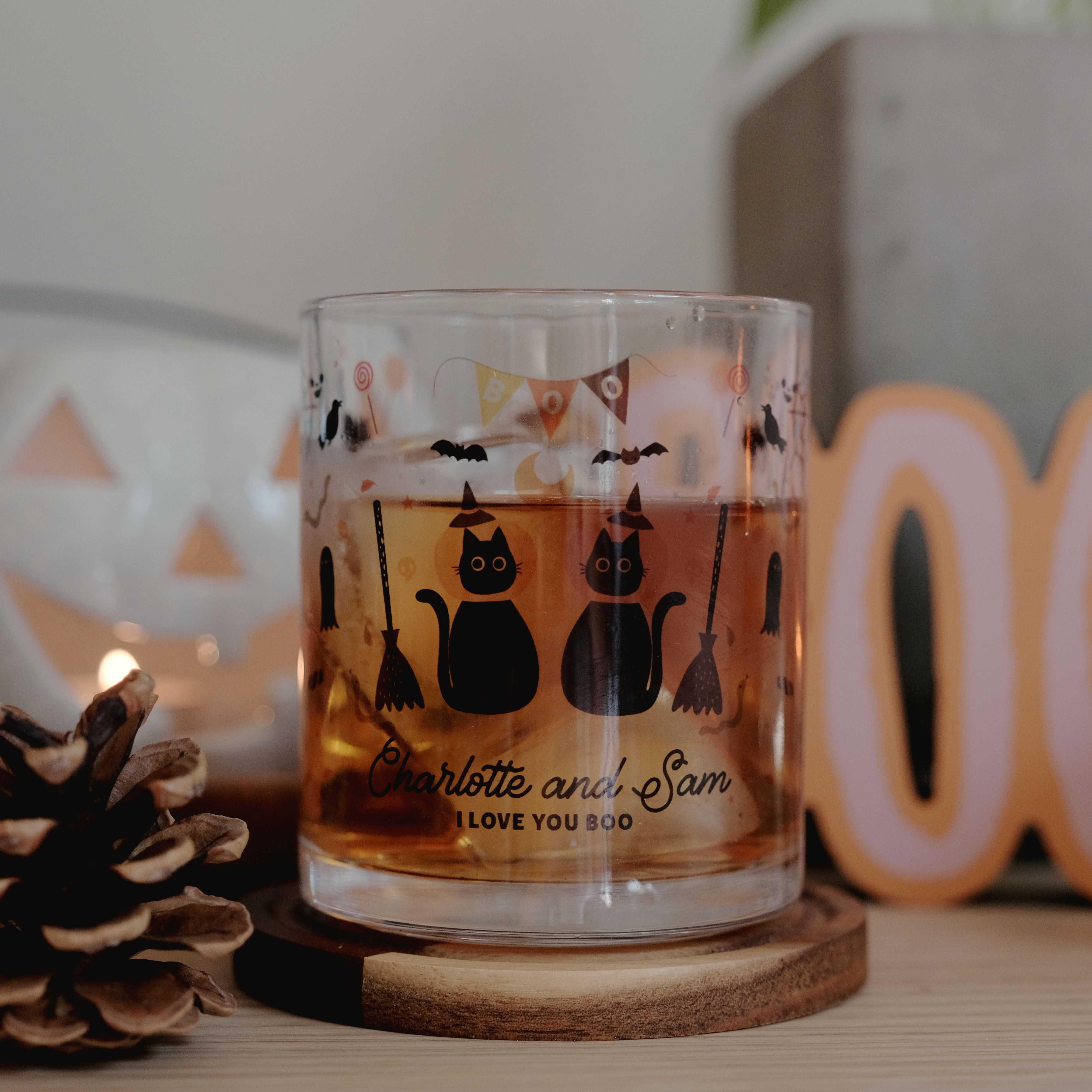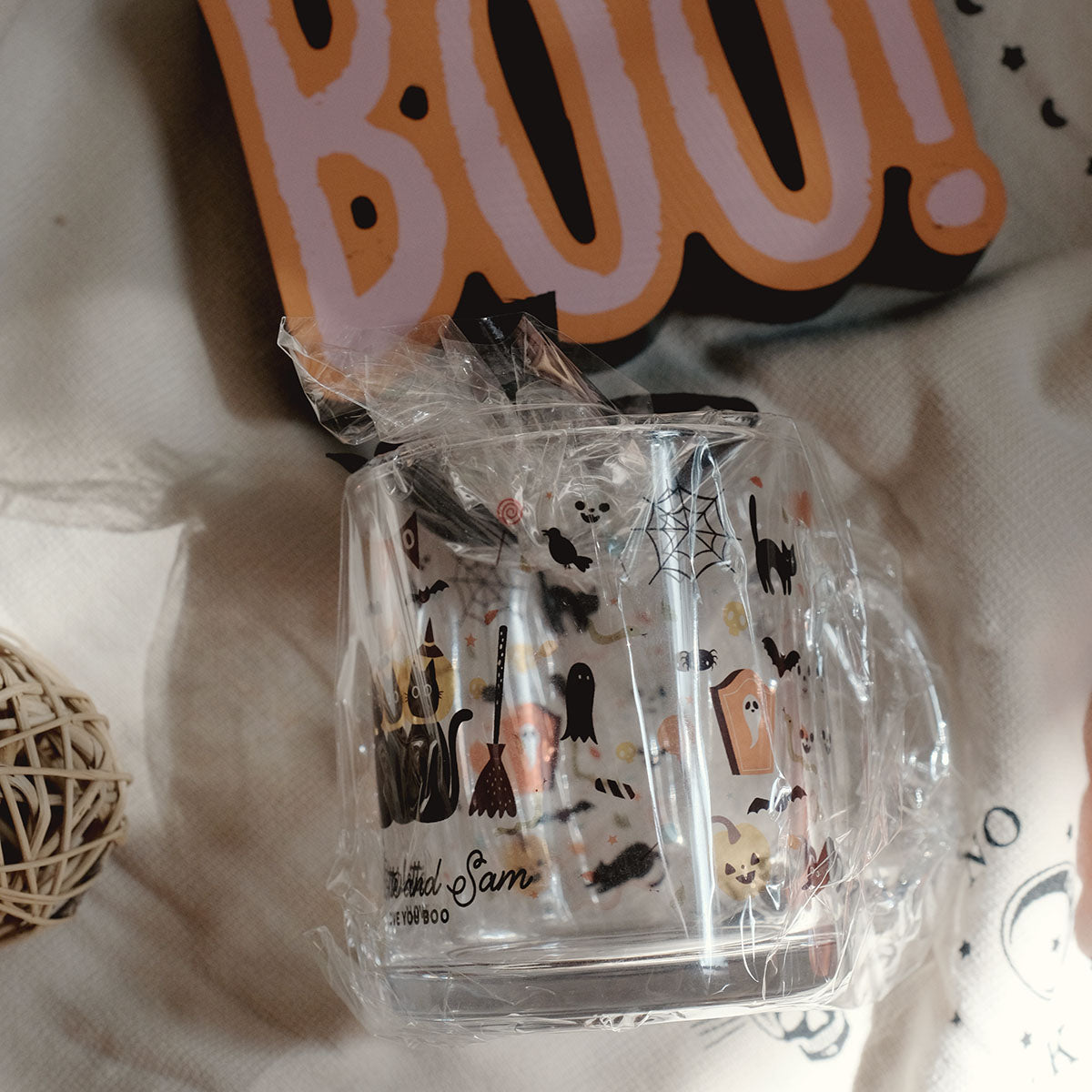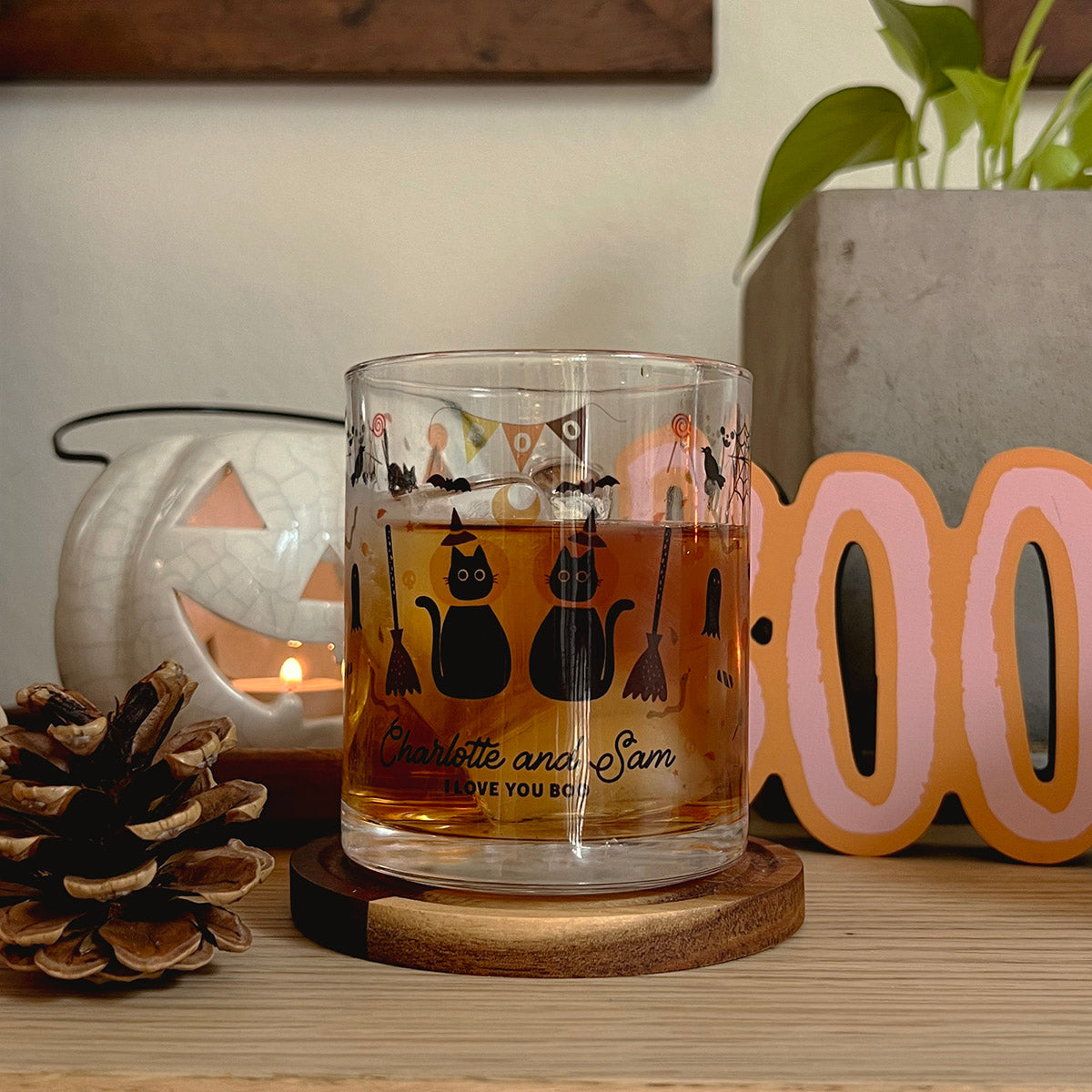 Personalized Spooky Couple Glass Mug
✨ OUR CURRENT PRODUCTION TIME IS 3-6+ BUSINESS DAYS ✨ NO CANCELLATION / CUSTOM REQUEST AFTER 12 HOURS.
The perfect way to add a personal touch to your daily coffee or tea routine. Make it uniquely yours by adding your names and a custom text. Whether it's a gift for yourself or a loved one, this mug adds a personal connection to your beverage. Suitable for both hot and cold beverages, this glass mug is perfect for sipping your morning coffee, enjoying afternoon tea, or savoring a refreshing iced drink.
Hand-wash only • NOT microwave safe.
Frequently Asked Questions
Currently it takes about 4 - 7 business days to fulfill an order, after which it's shipped out. Upon receiving an order, our designers will work on the design within 24 hours and we'll send the design file(s) to be printed by our production partner. Estimated delivery time for holiday shop items: 3 - 7 business days.
Printing production partners vary between items. Blankets are not printed at the same facility as candles. If your order has multiple items, they may be shipped from different printing facilities and arrive in different boxes on different dates. Each package will have its own tracking number.
Because we don't produce and print the items ourselves, unfortunately we can't include any gift messages on the packing slip. We're working closely with our production partner to make this a reality in the future but as of now, we can't include any gift messages.
Most of our products are personalized and made to order so most of the time we can't offer returns and exchanges unless the items that you receive are not what you expected. We strive to provide 100% customer satisfaction guarantee so please reach out to us if there's issues with your order!