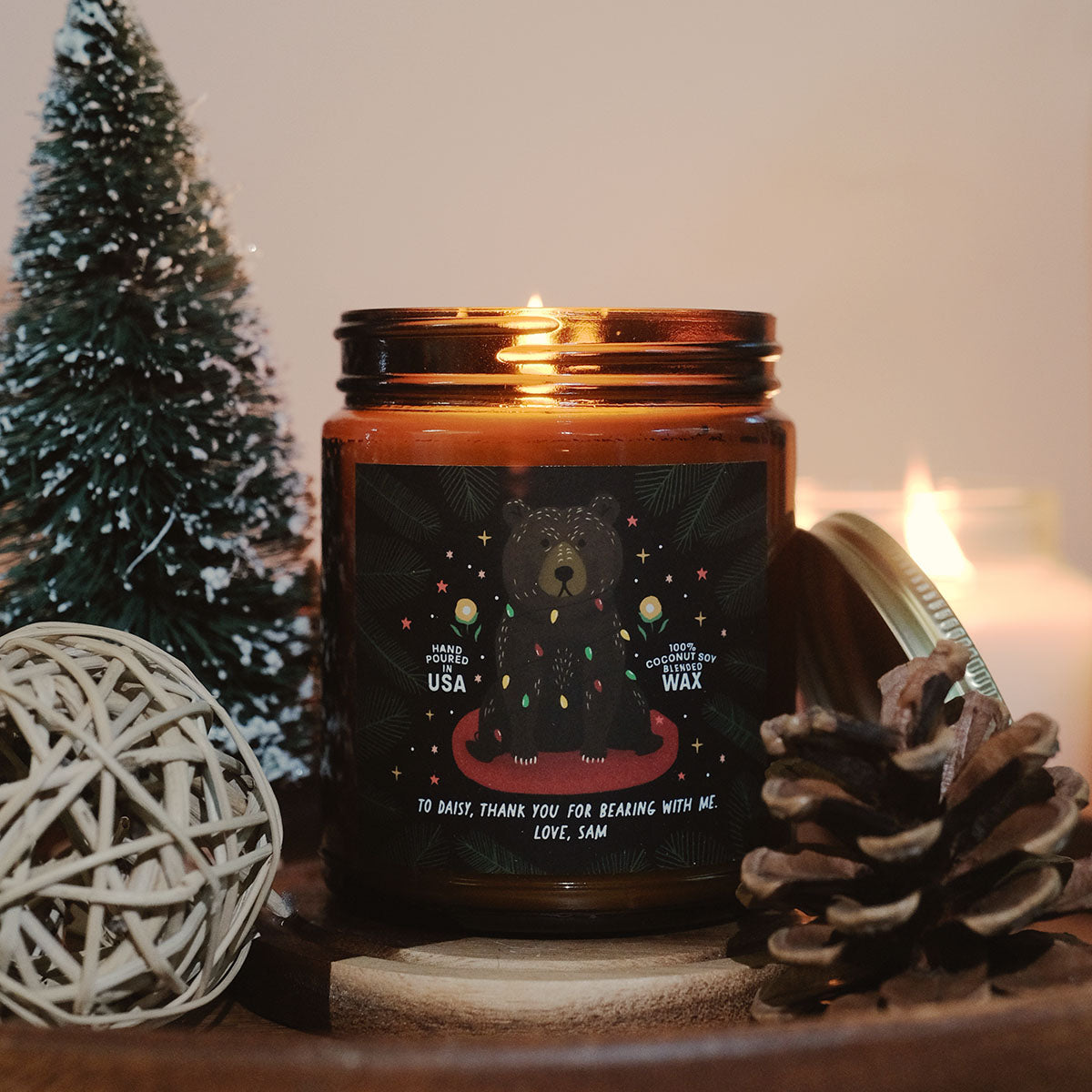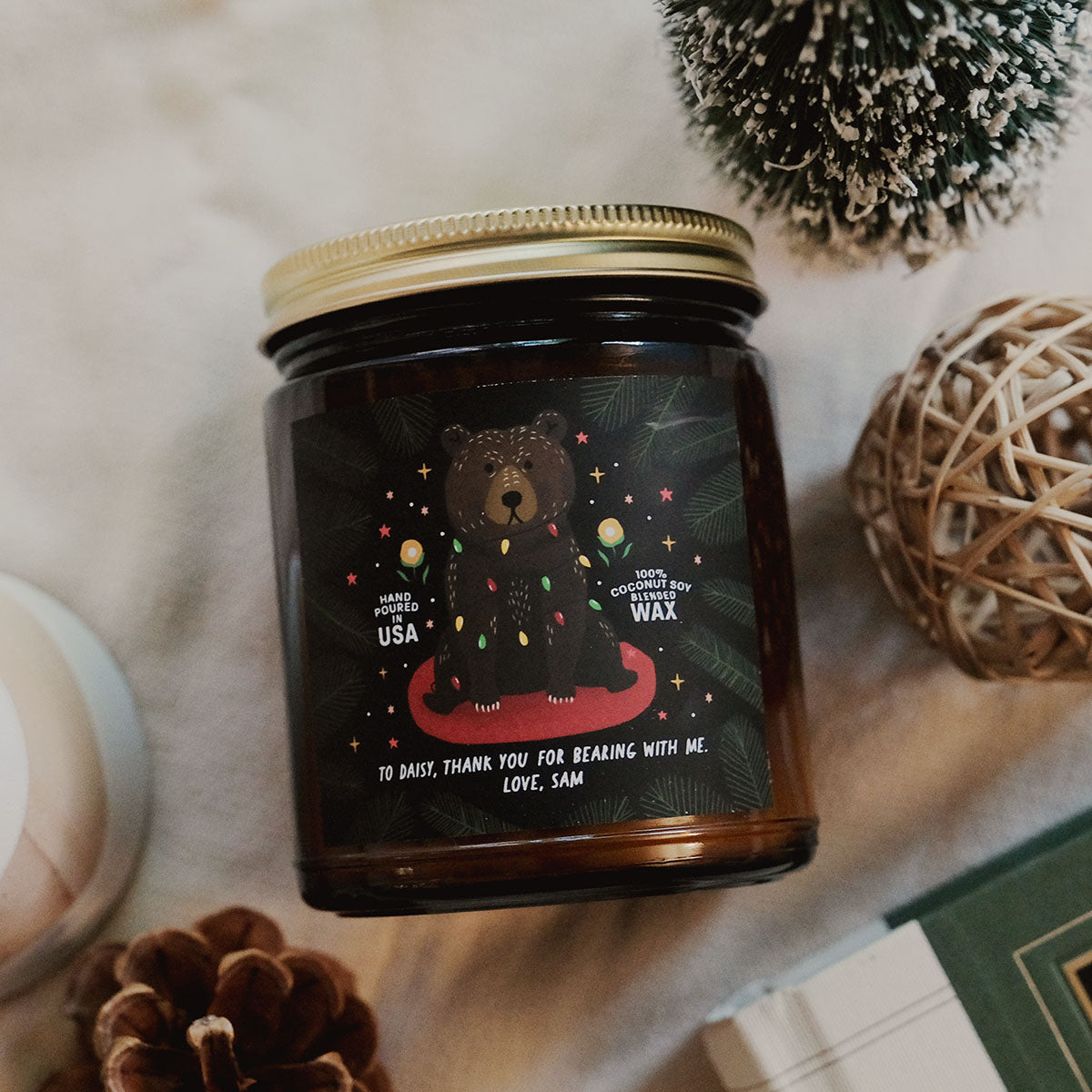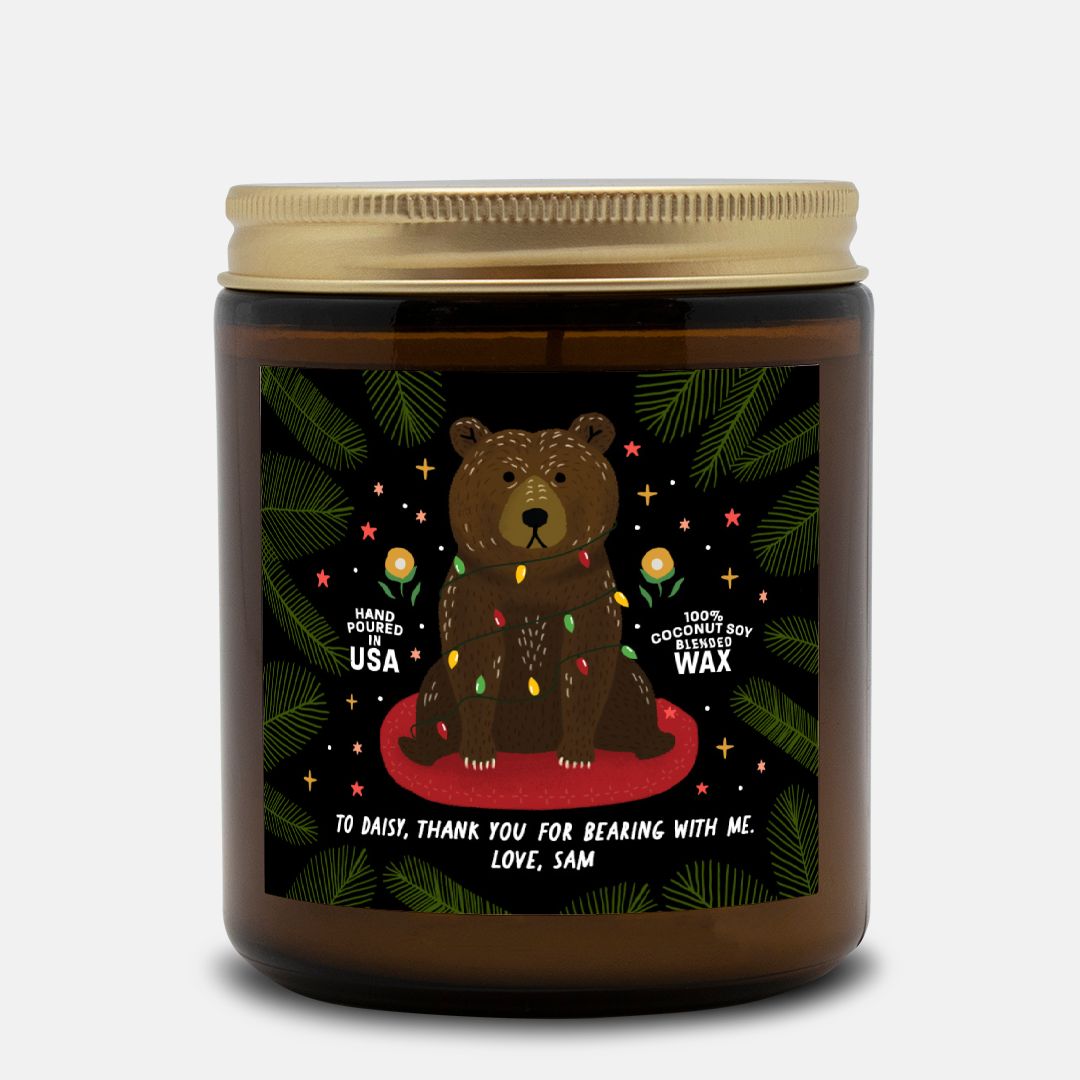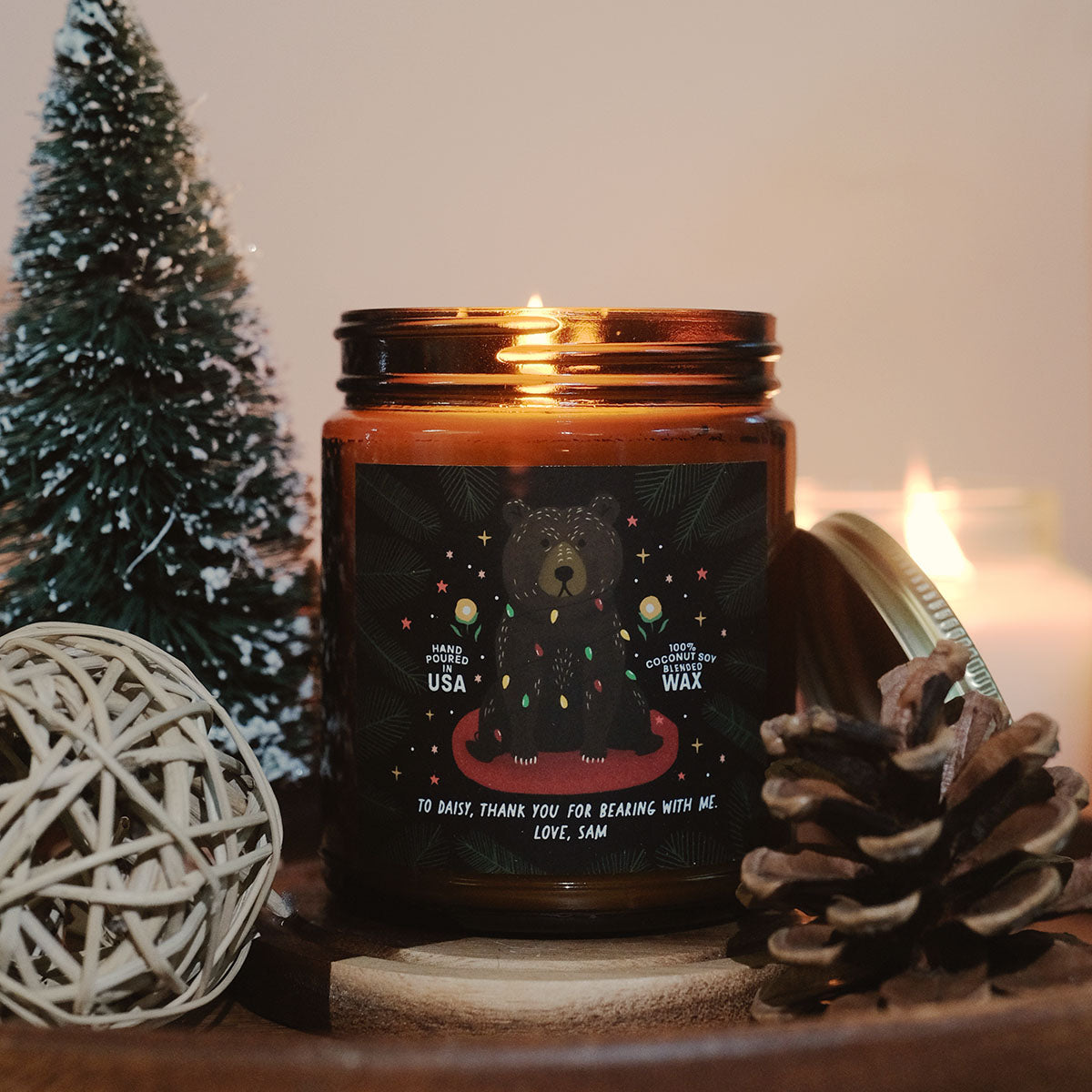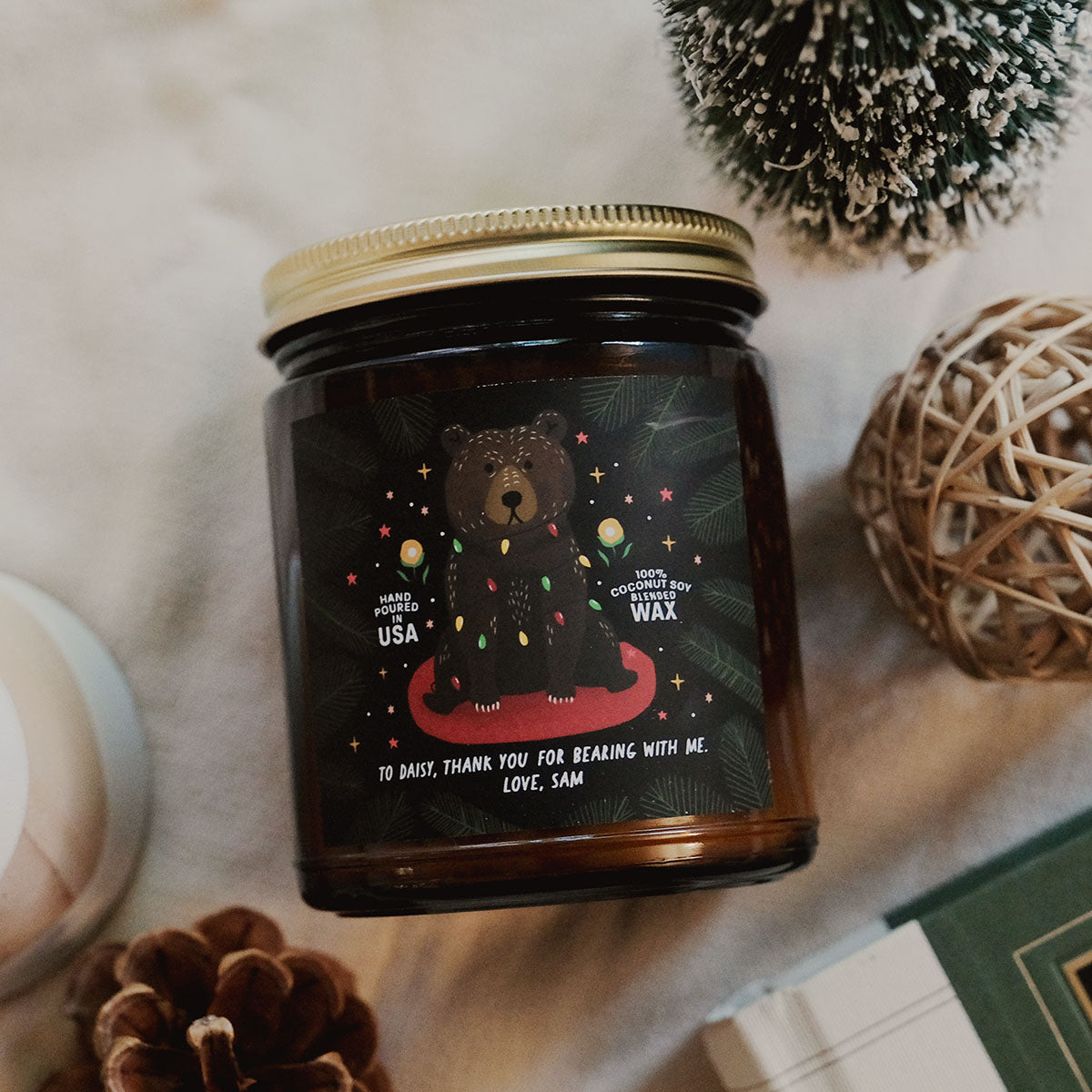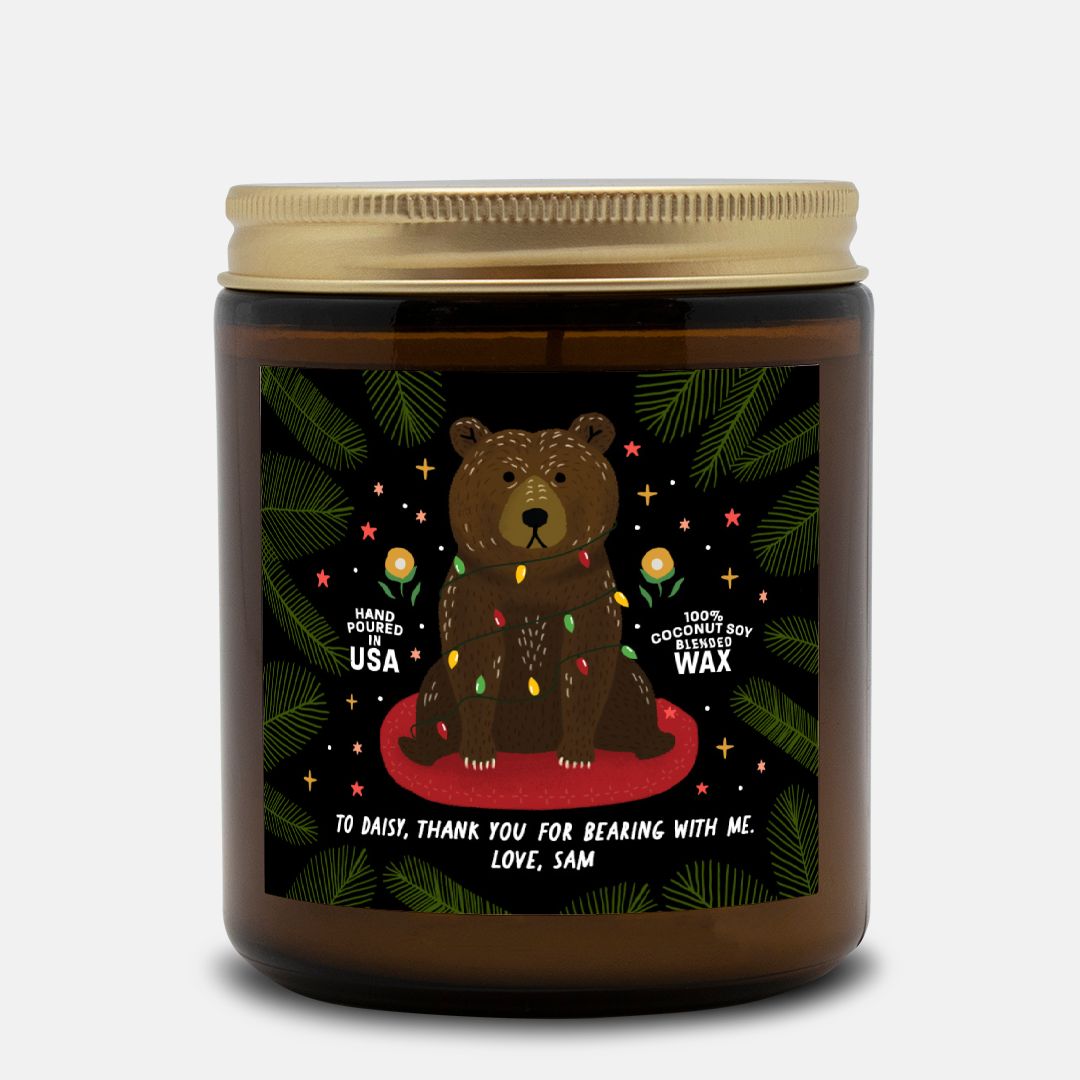 Personalized Christmas Bear Candle Amber Jar
Our personalized amber jar candle complements any decor style and exudes a unique, lively, and cozy ambiance when ignited. Crafted from a vegan blend of coconut soy wax sourced from renewable, sustainable origins, it's free from gluten, toxins, parabens, and phthalates. This will be the perfect gift for this holiday season, creating a cozy and inviting atmosphere for your loved ones to cherish
Hand-poured coconut soy wax made in the USA • Size: 9 oz. • Burn time approx. 45 Hours.
Before Lighting:
Before burning, always trim a cotton wick to 1/4" and 1/8" - 3/16" for a wood wick.
Keep the wax pool clear of wick trimmings, matches, and debris at all times.
While Burning:
Keep within sight
Keep away from flammable objects
Keep away from children and pets