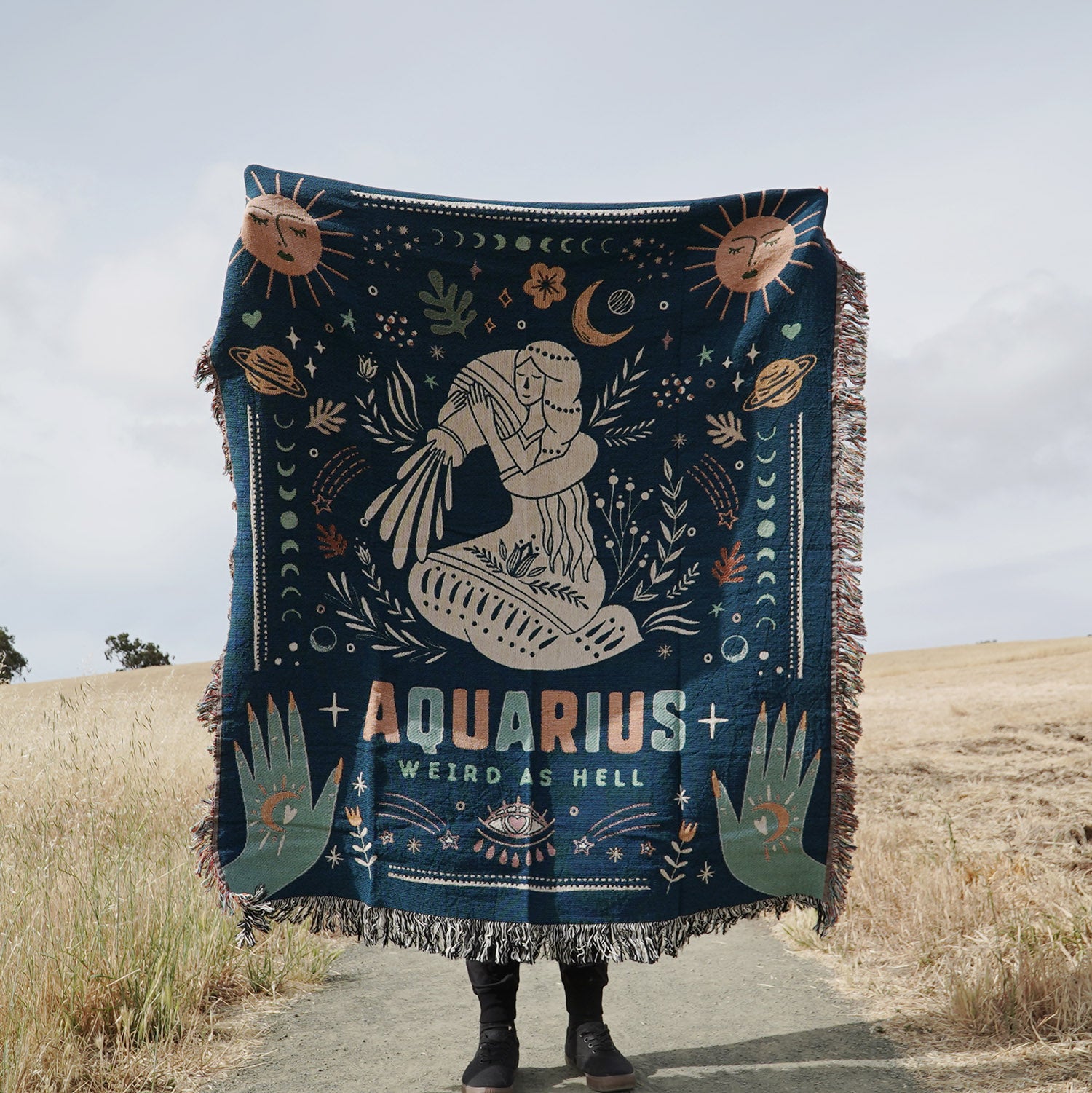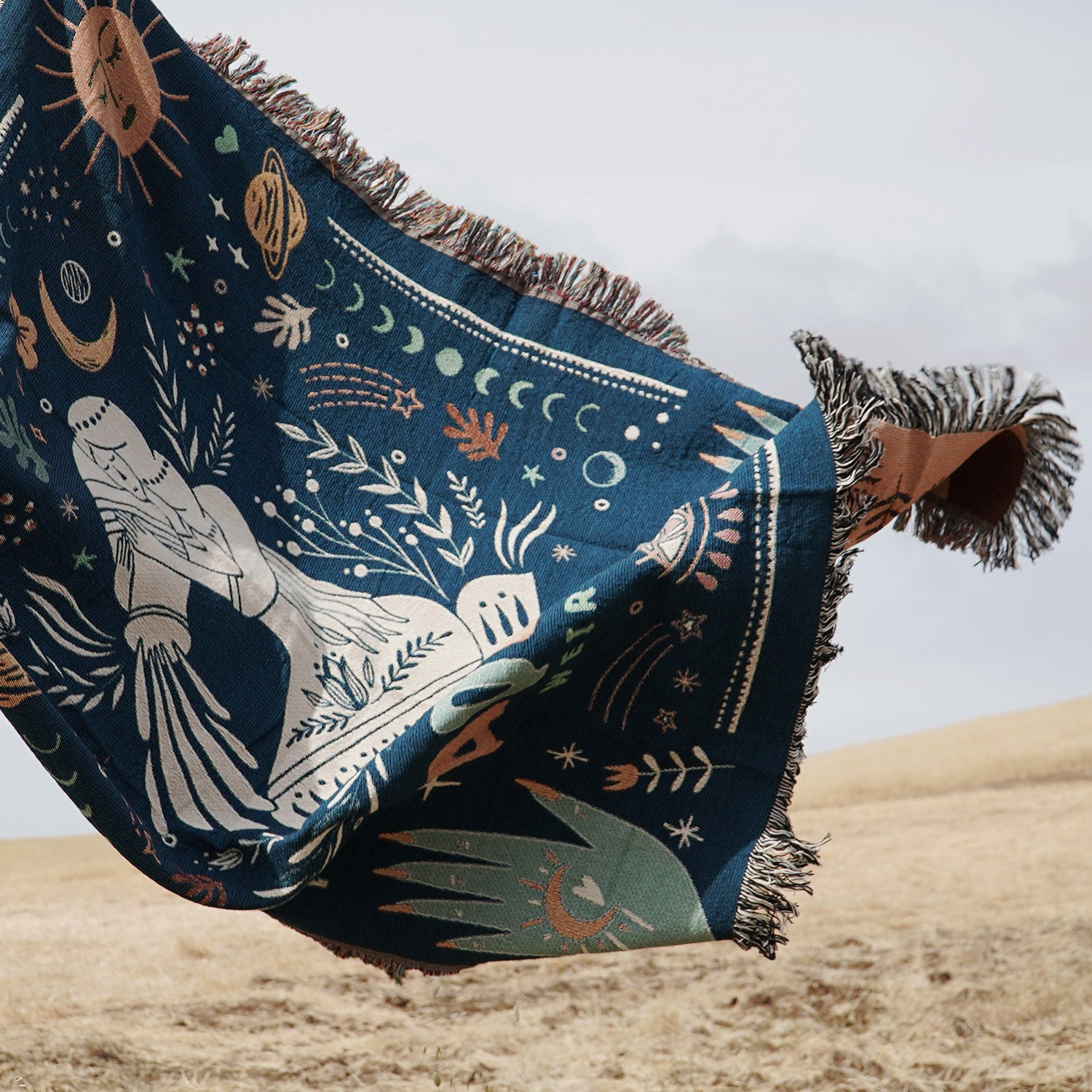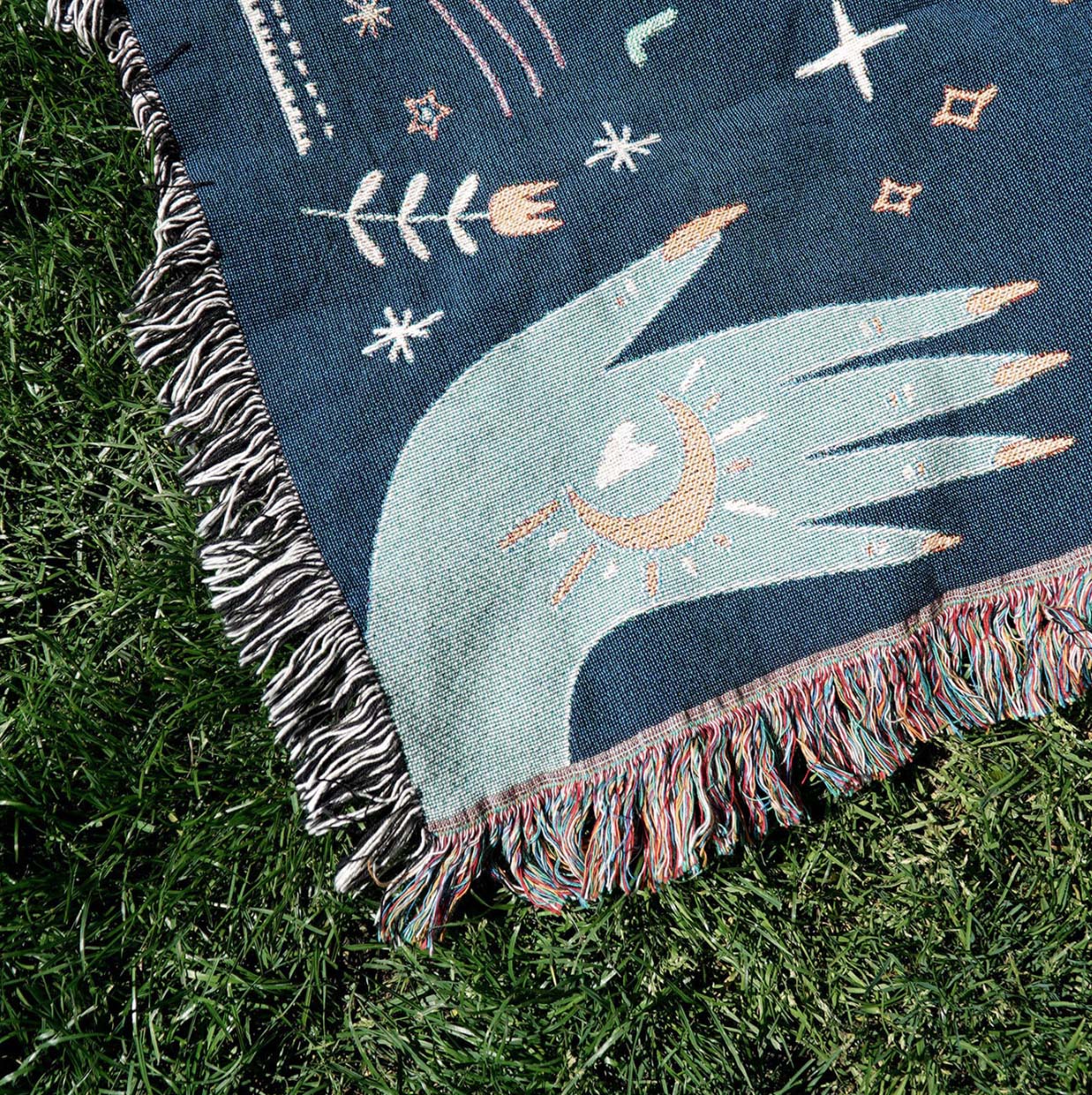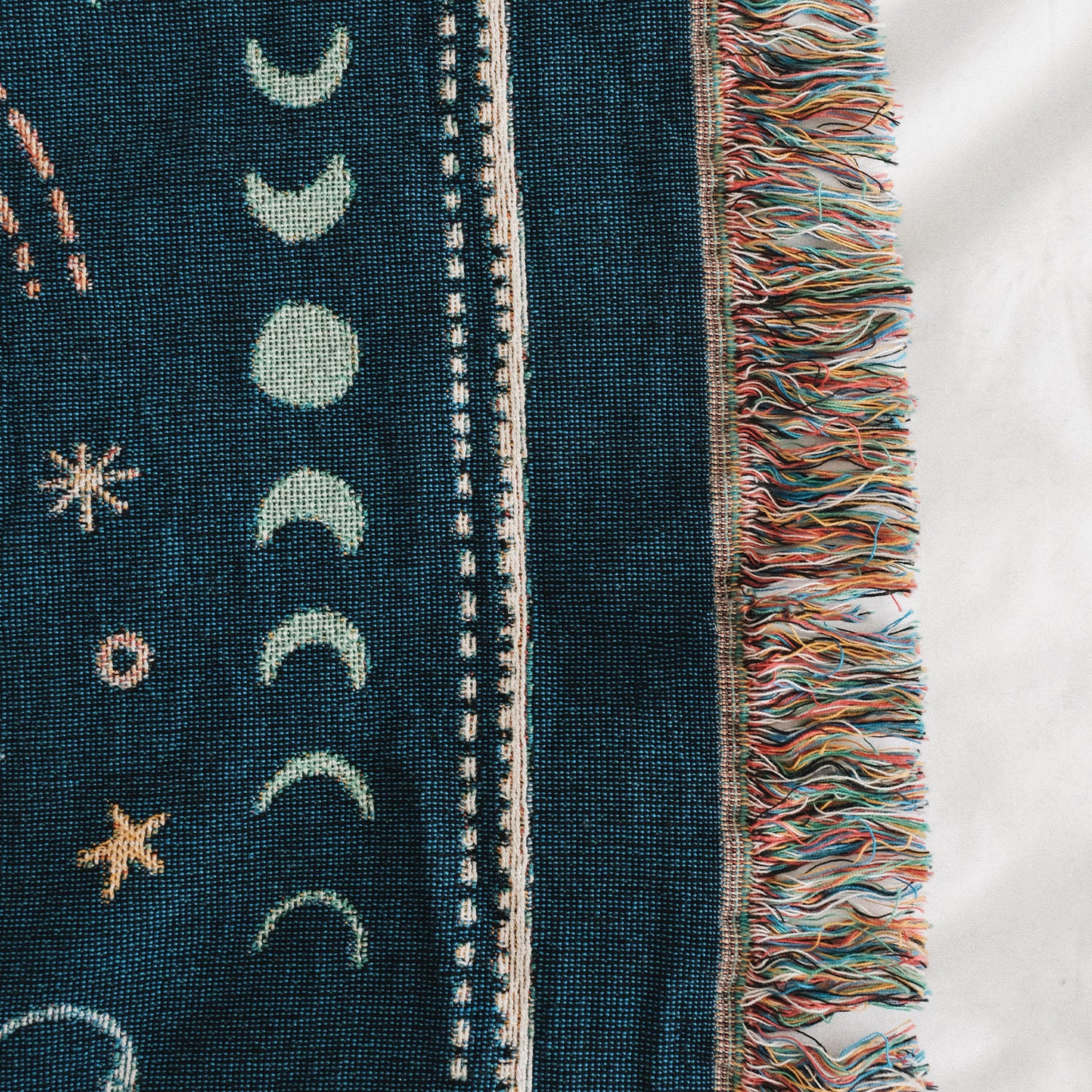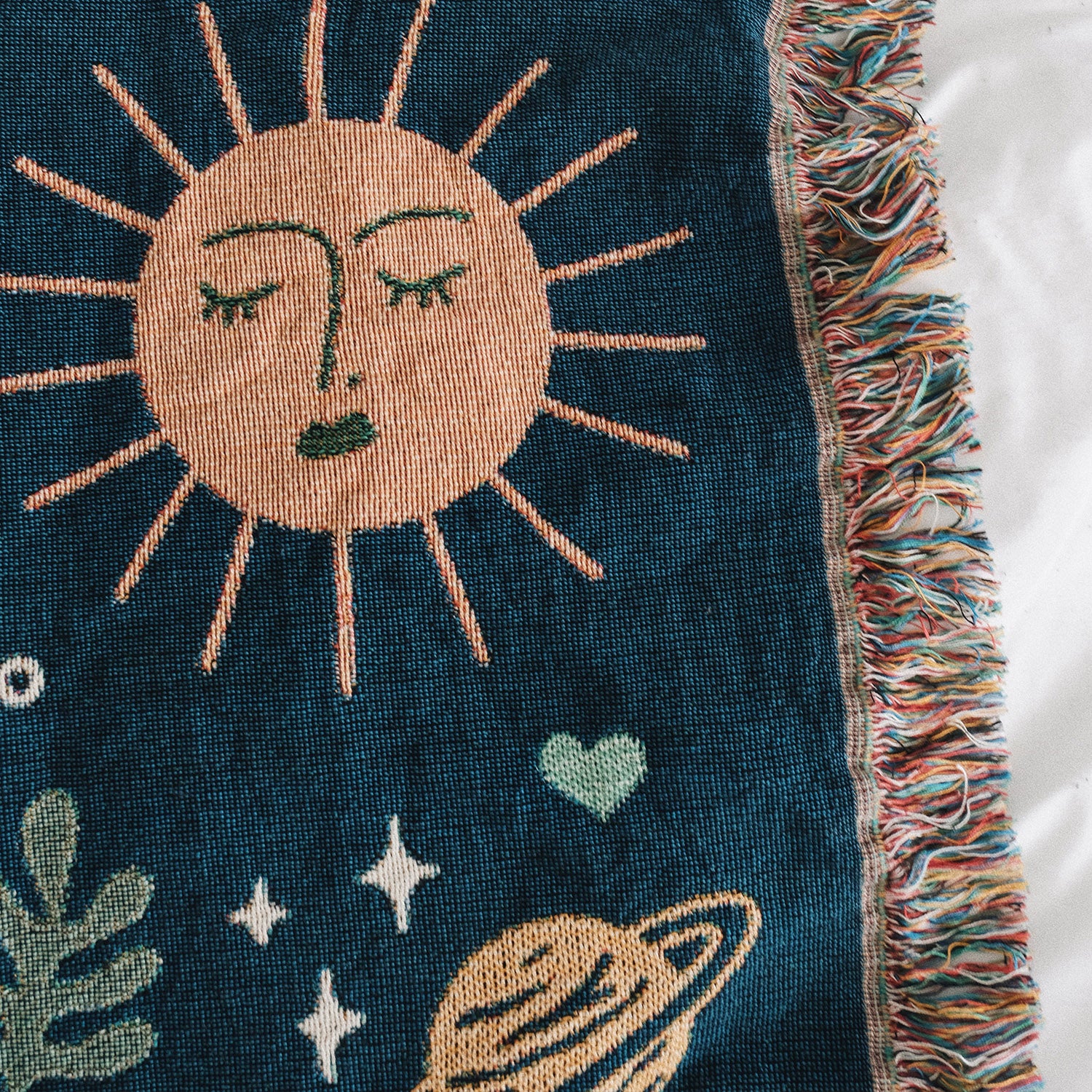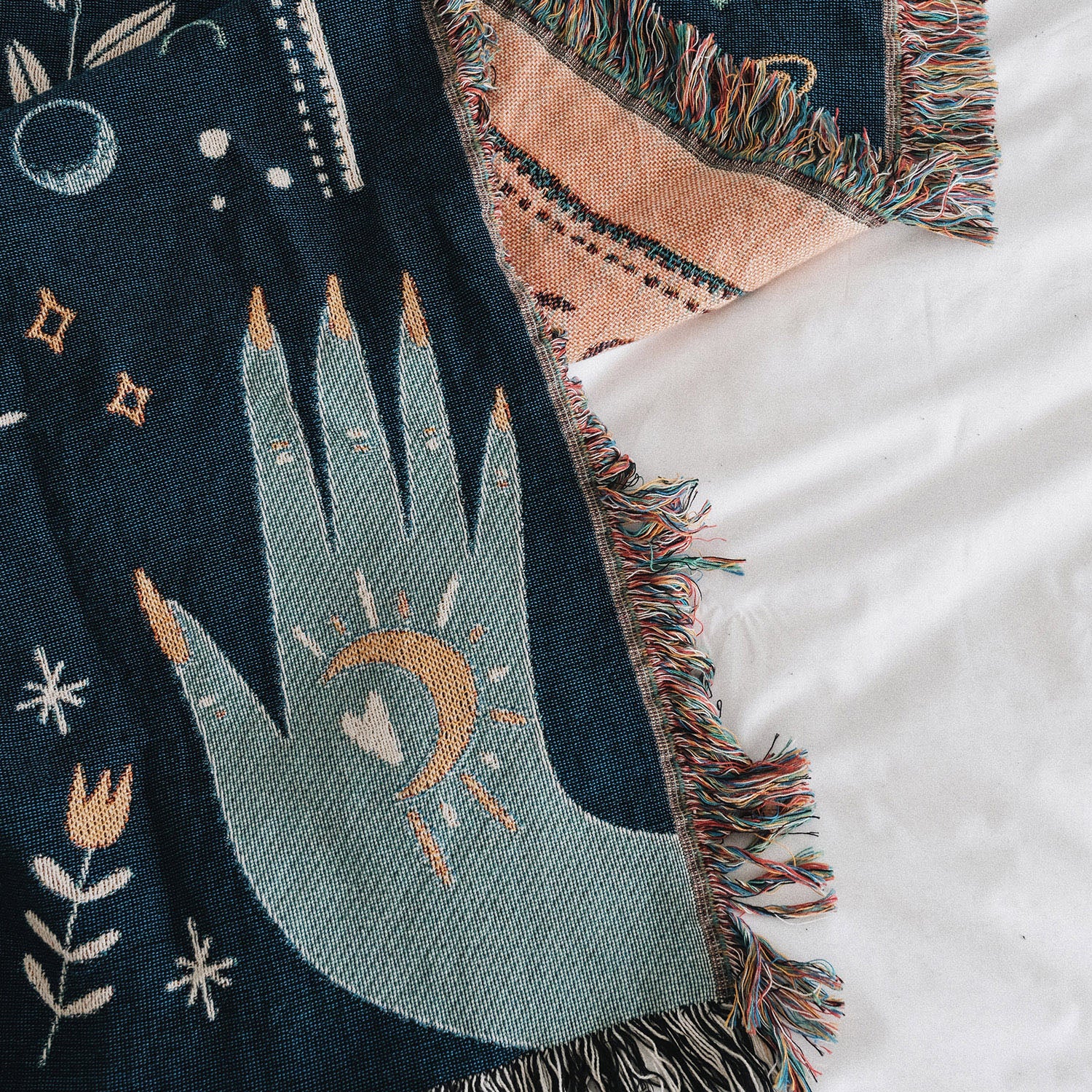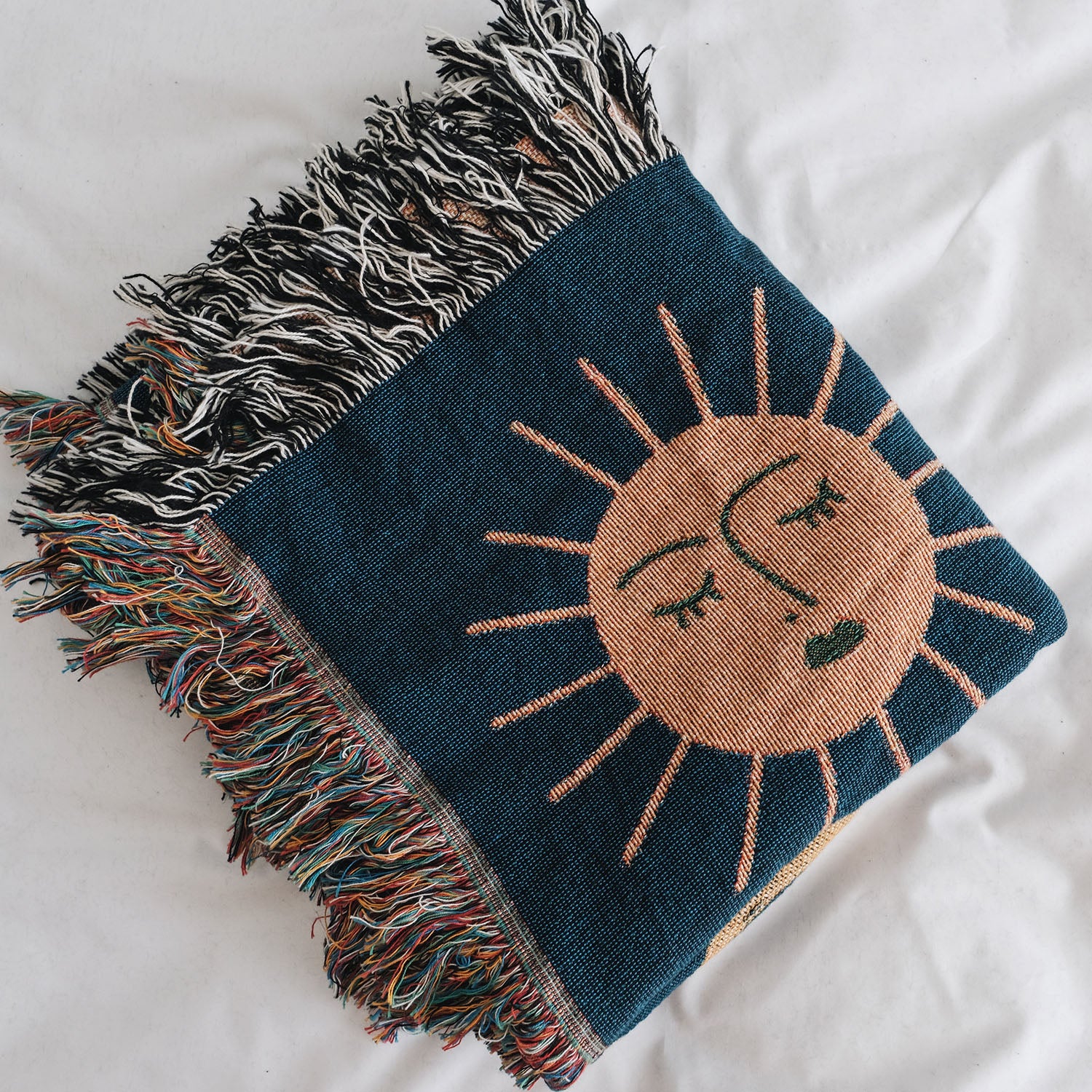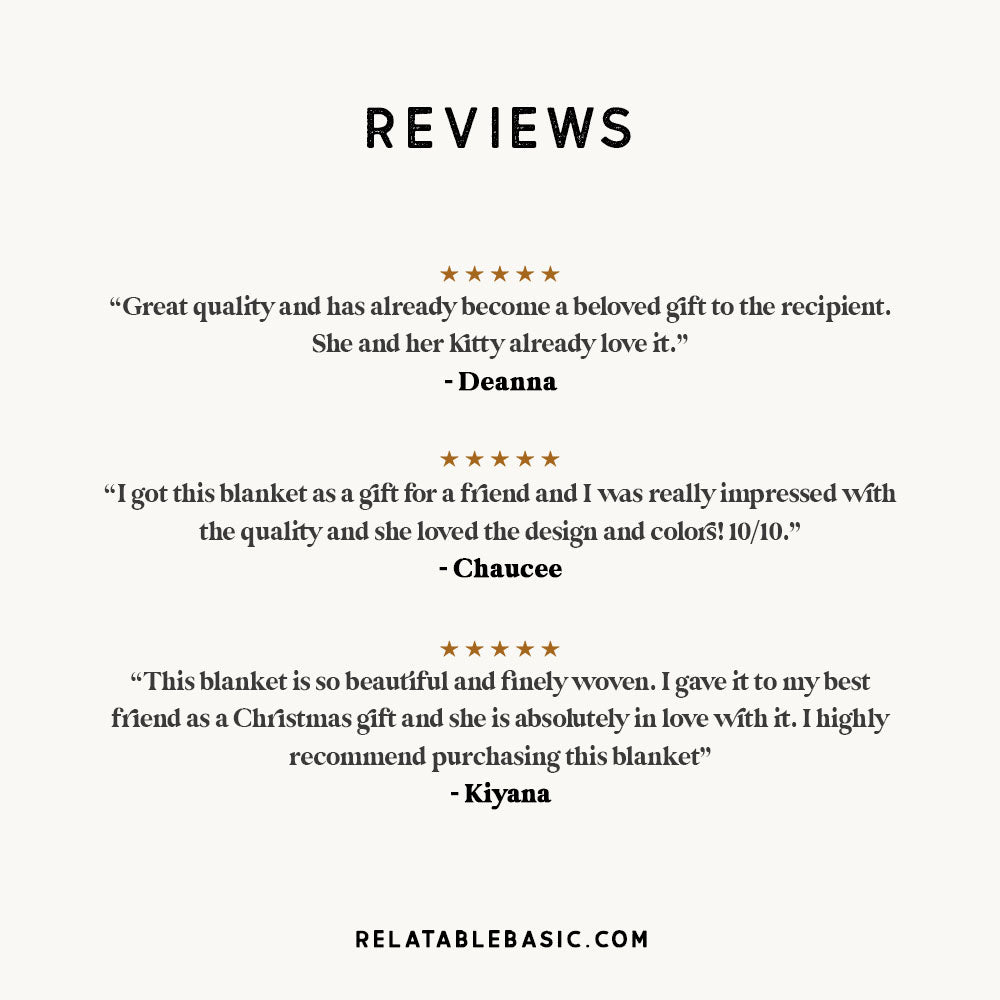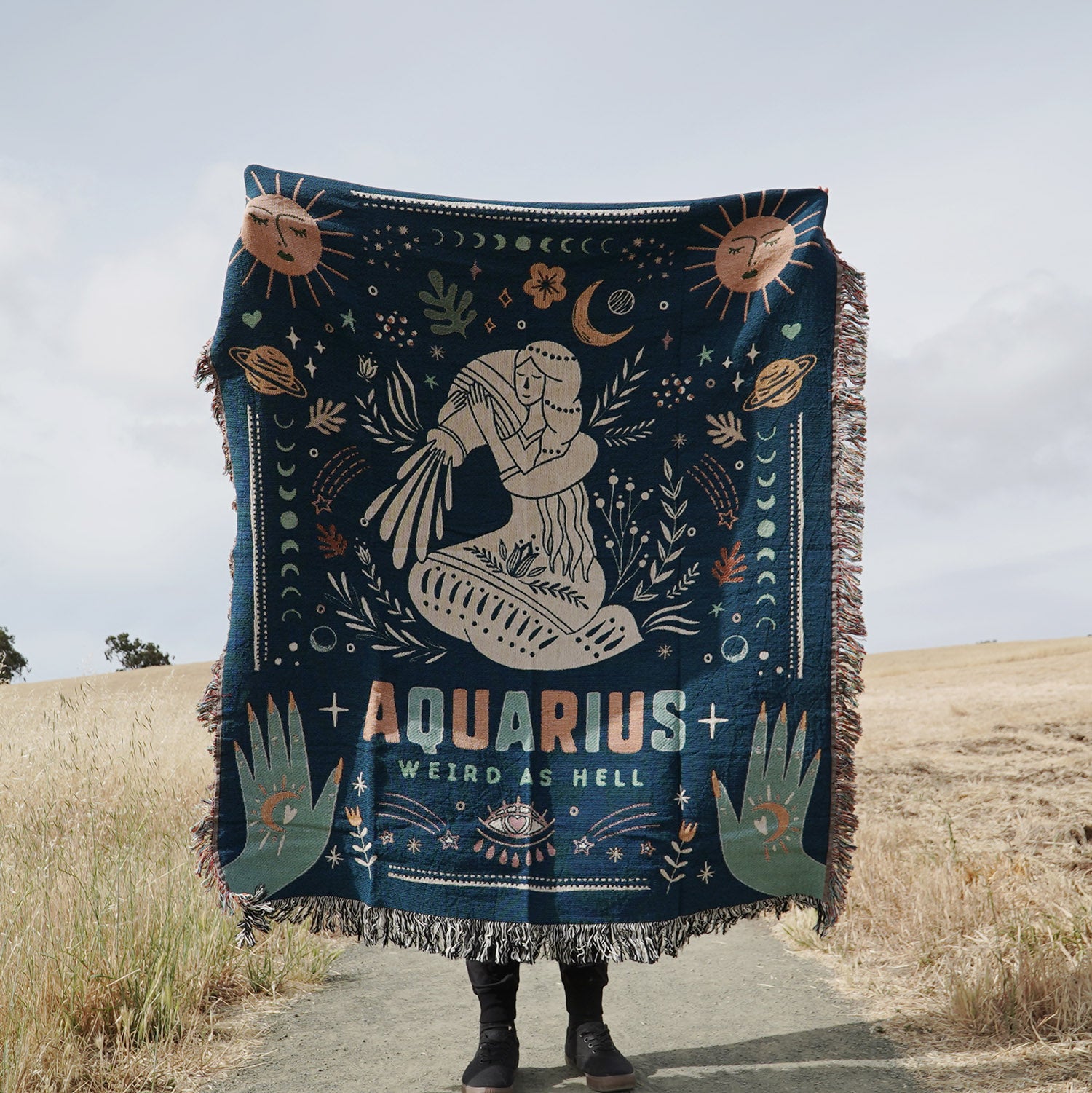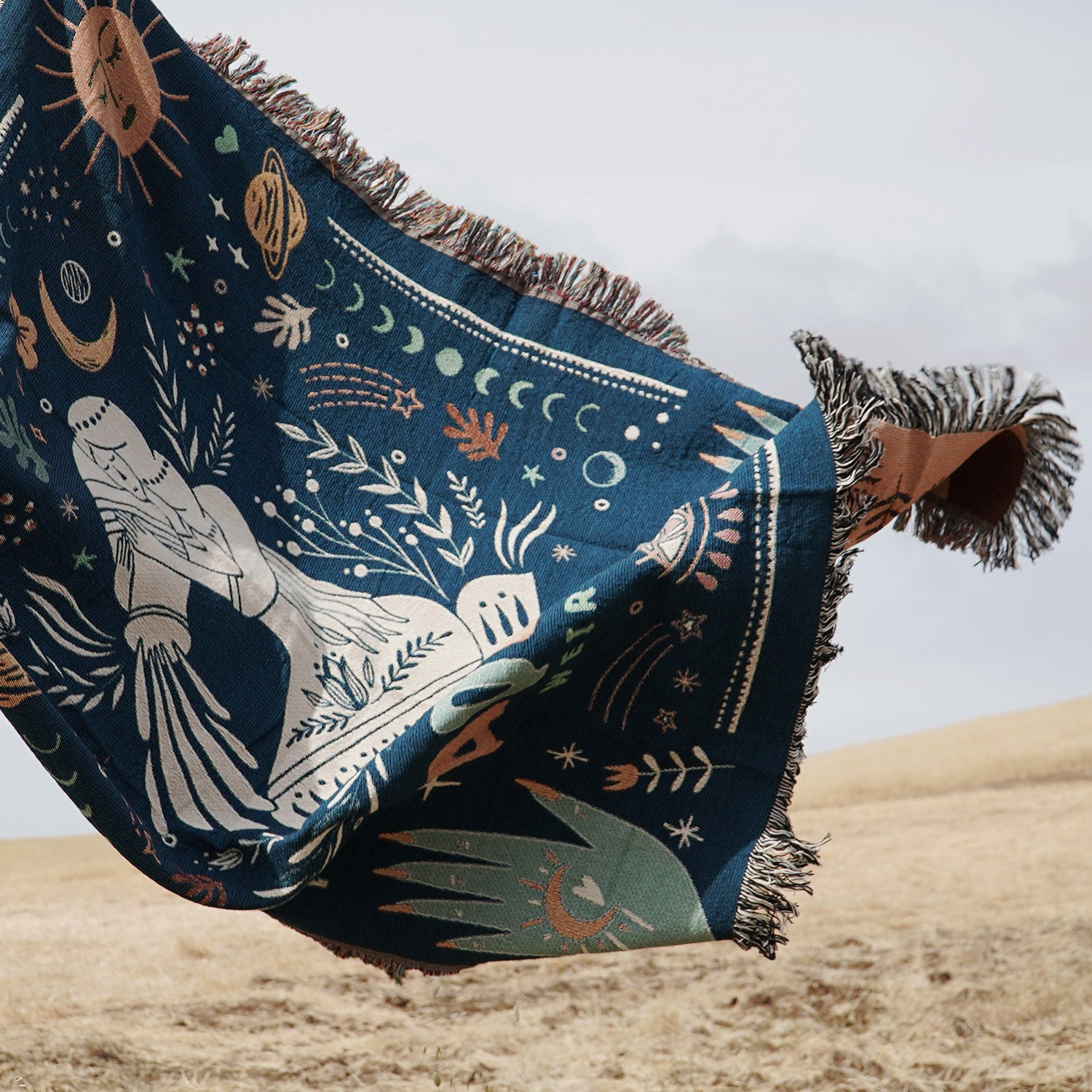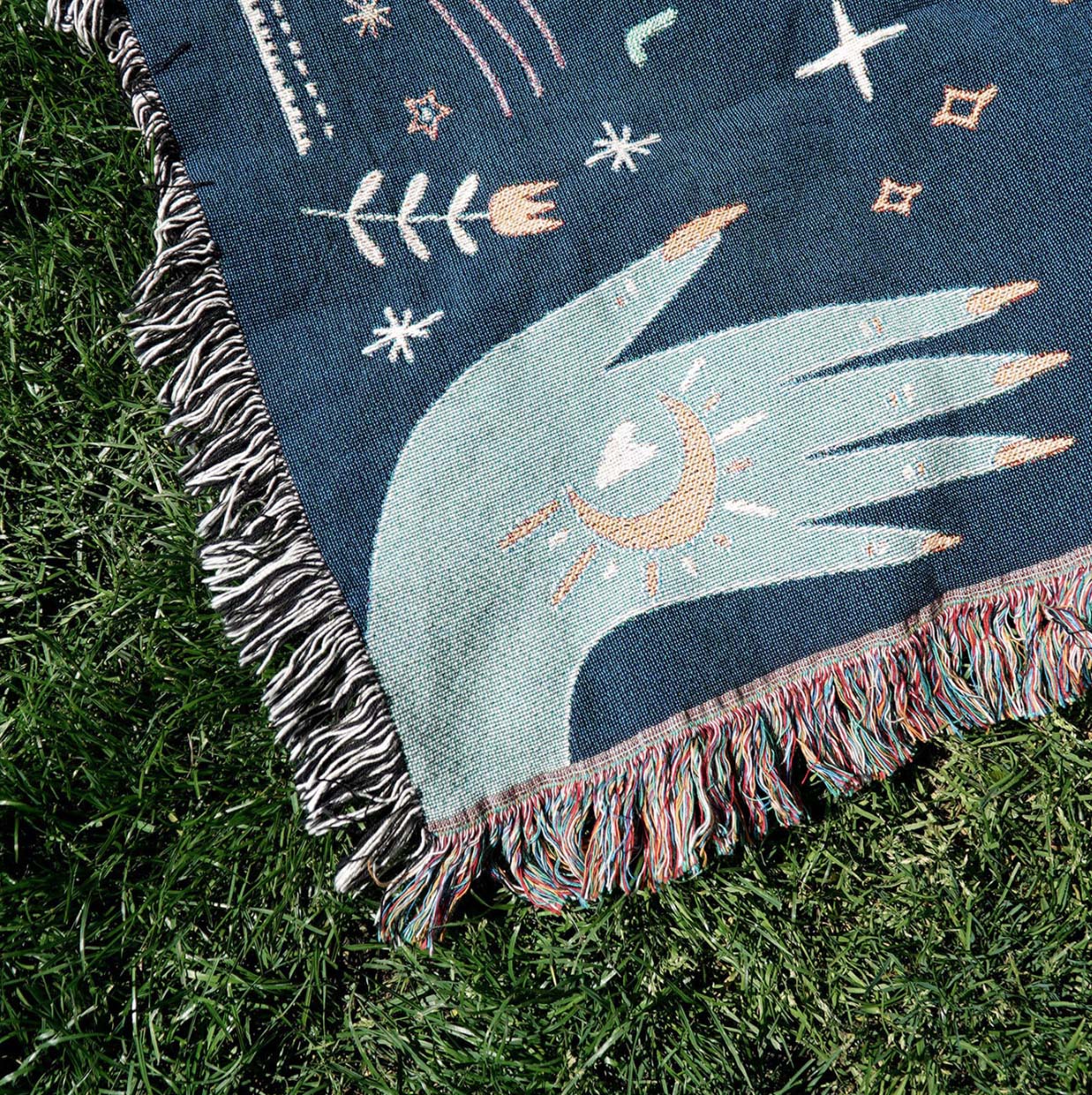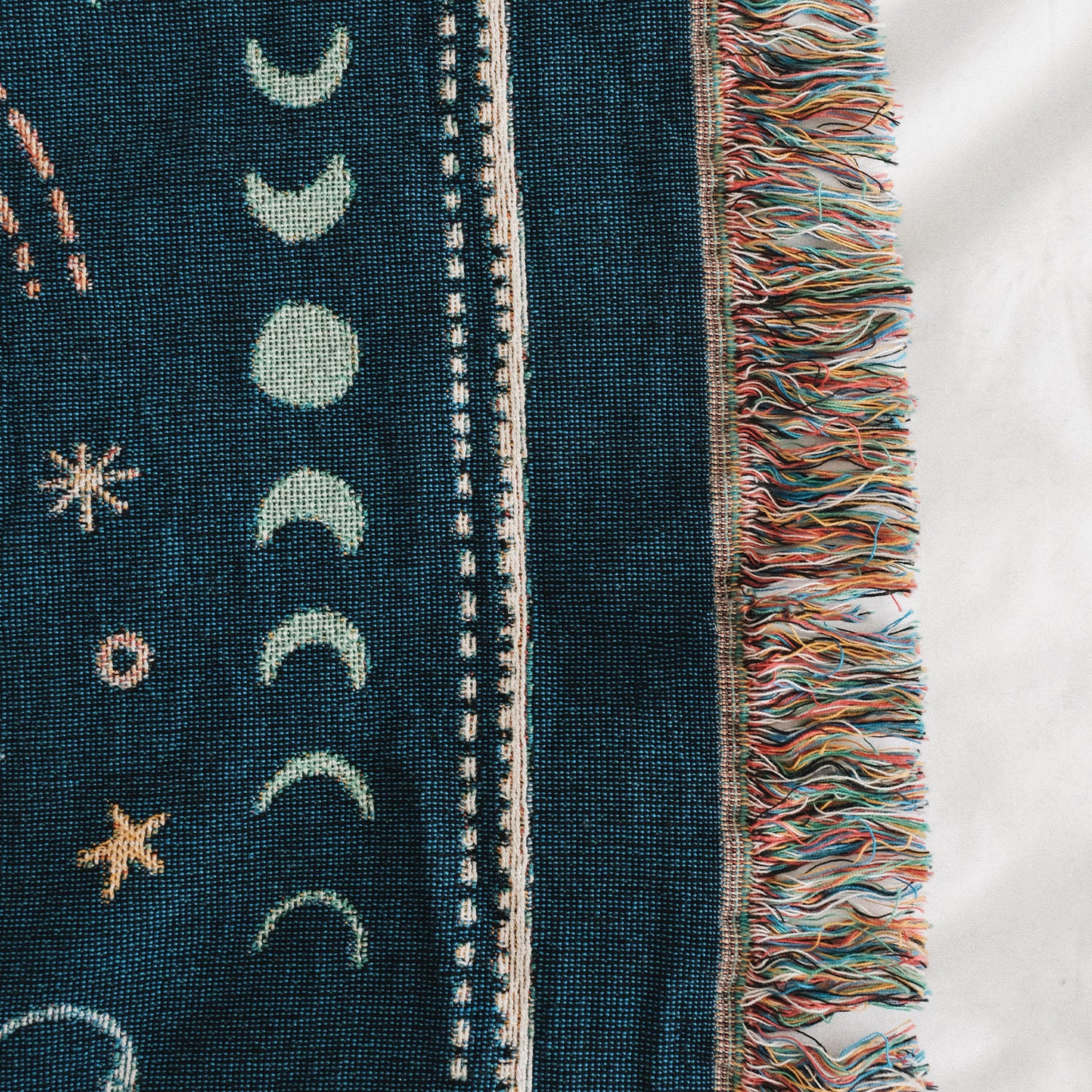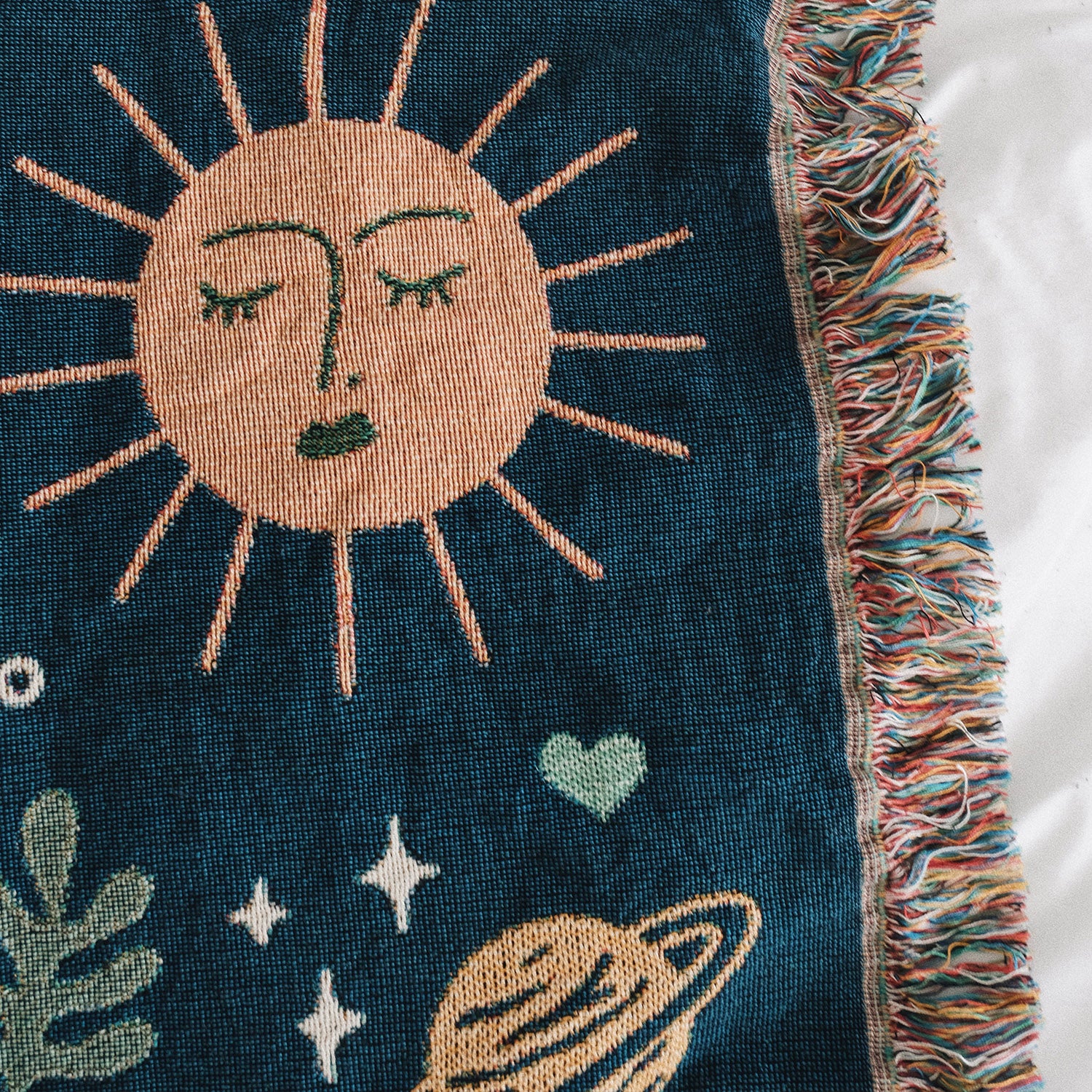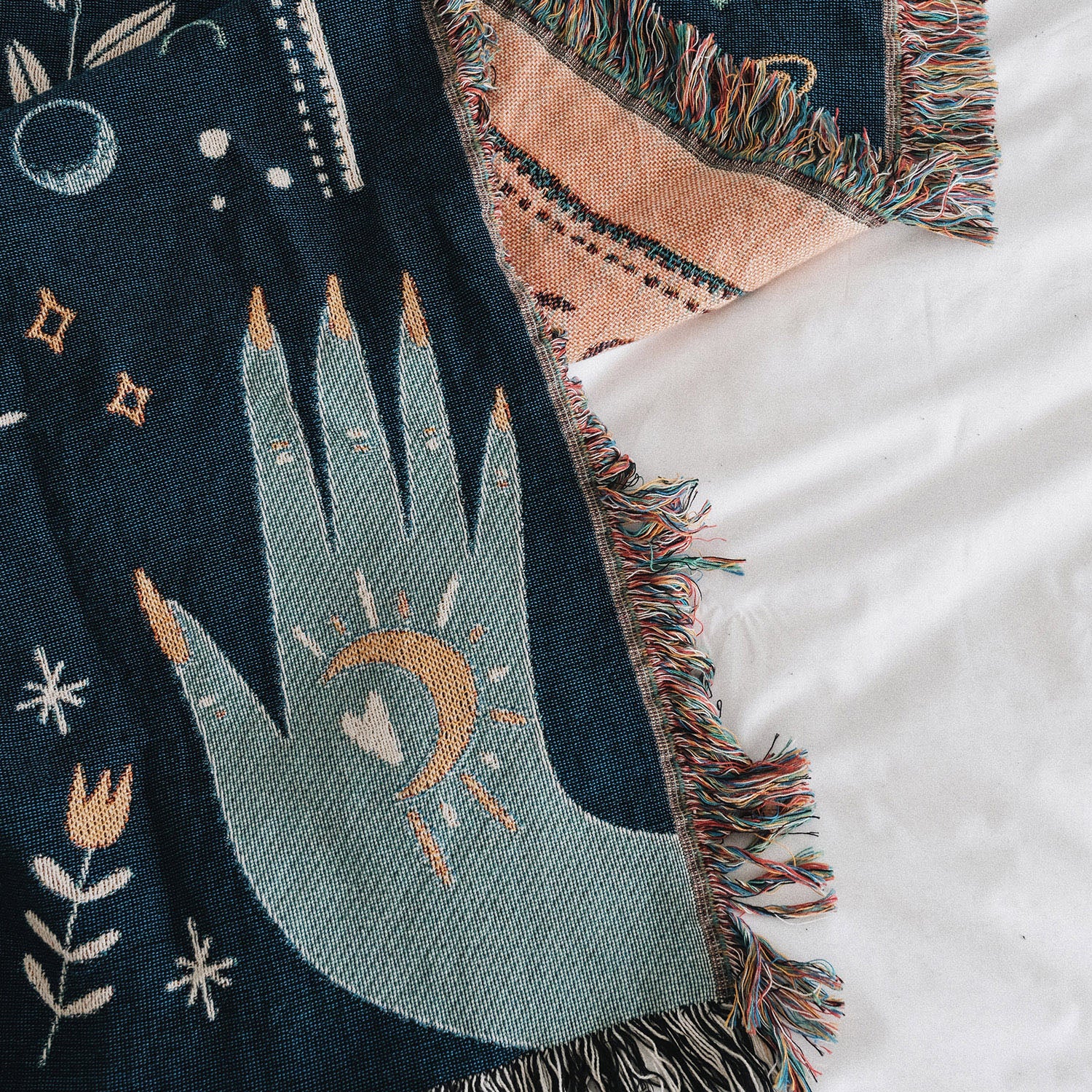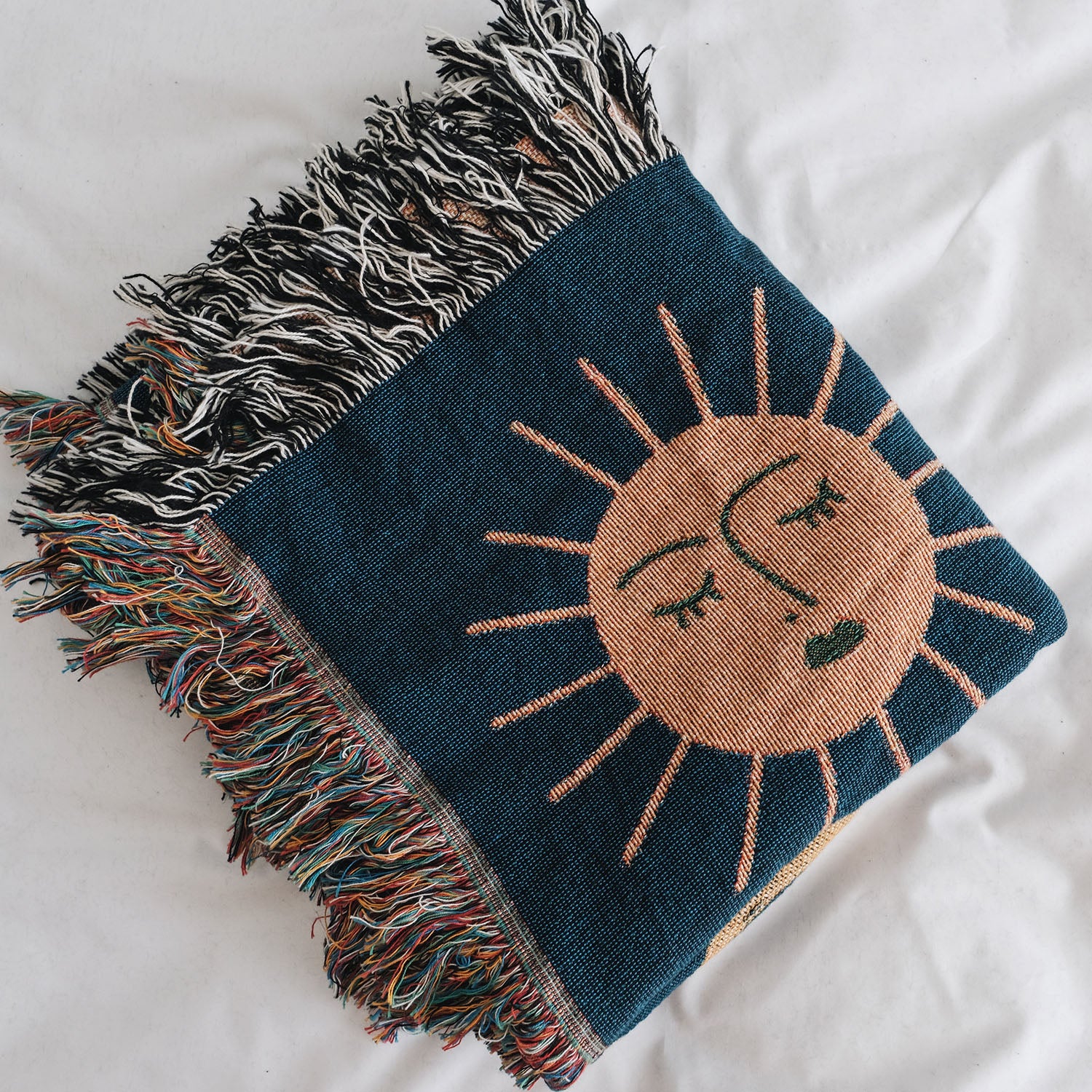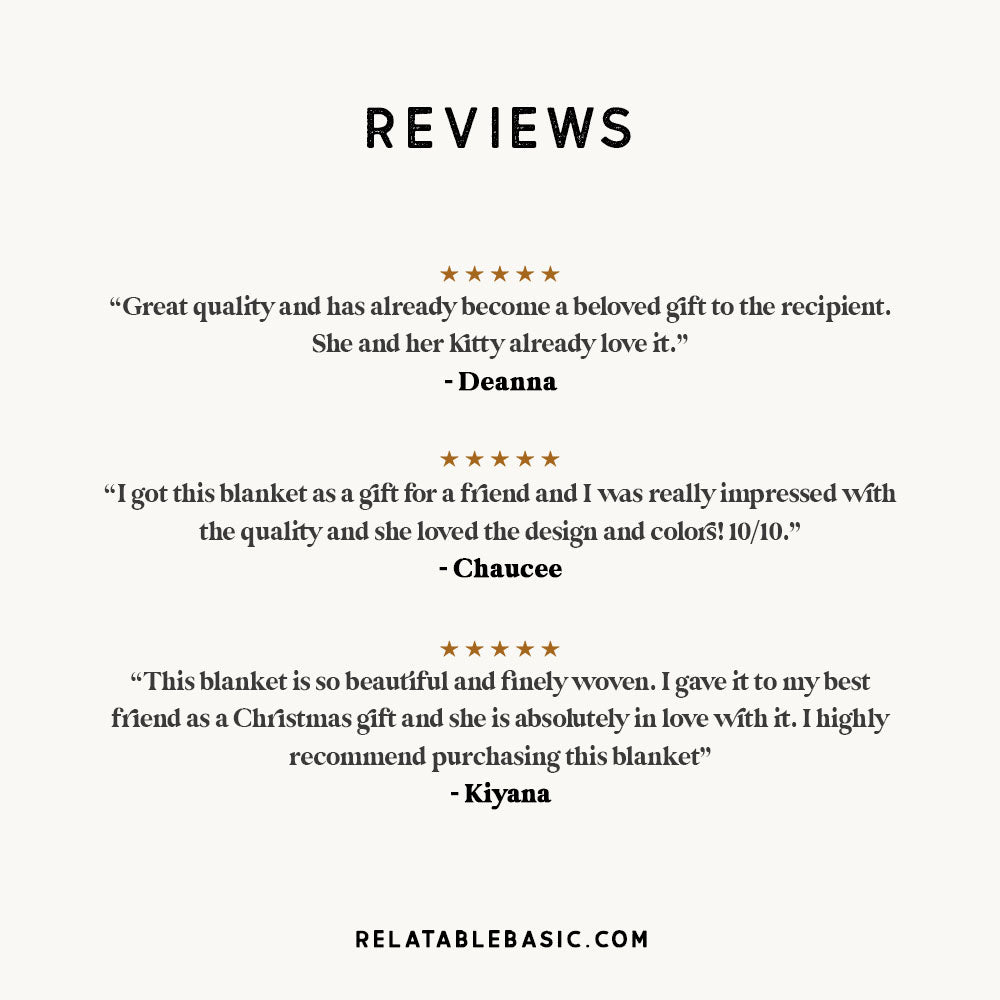 Aquarius Zodiac Woven Blanket
Blanket is made to order ✨ Current production time is 3-7+ business days ✨ No cancellation / custom request after 12 hours
📦  FREE SHIPPING   🇺🇸  WOVEN IN THE USA  ★ 100% COTTON
Blanket size is 50" x 60"

We think our zodiac woven throw blanket collection would make wonderful gifts and anyone who receives them will cherish them for a very long time. They will be the perfect birthday gifts for friends, siblings, and even coworkers. Our woven blankets, which are woven out of 100% cotton in USA, are perfect for snuggling on the couch, to keep warm at outdoor events or hang it on a wall to give personality to any room in your home.
Here's a little cheat sheet to zodiac signs
Aquarius — January 20 - February 18
Pisces — February 19 - March 20
Aries — March 21 - April 19
Taurus — April 20 - May 20
Gemini — May 21 - June 20
Cancer — June 21 - July 22
Leo — July 23 - August 22
Virgo — August 23 - September 22
Libra — September 23 - October 22
Scorpio — October 23 - November 21
Sagittarius — November 22 - December 21
Capricorn — December 22 - January 19
Care Instruction

Machine wash in cold water using gentle cycle only

Do not bleach or tumble dry
Questions? Contact us. We will get back to you within 24 hours.
Worth the Money
Very beautiful in person.
Great comfortable blanket
Honestly my girl and I love our blanket especially with the little mushroom design
Frequently Asked Questions ✨
Currently it takes about 3 - 6 business days to fulfill an order, after which it's shipped out. Upon receiving an order, our designers will work on the design within 24 hours and we'll send the design file(s) to be printed by our production partner. Estimated shipping time for woven blanket: 5 - 12+ business days.
Our woven blankets will be shipped from our production warehouse in North Carolina, US.
Printing production facilities vary between items. Blankets are not printed at the same facility as candles. If your order has multiple items, they may be shipped from different printing facilities and arrive in different boxes on different dates. Each package will have its own tracking number.
Because we don't produce and print the items ourselves, unfortunately we can't include any gift messages on the packing slip. We're working closely with our production partner to make this a reality in the future but as of now, we can't include any gift messages.
Most of our products are personalized and made to order so most of the time we can't offer returns and exchanges unless the items that you receive are not what you expected. We strive to provide 100% customer satisfaction guarantee so please reach out to us if there's issues with your order! 
We recommend washing the blanket in the washing machine using gentle cycle and cold water only. Do not wash it with other clothing materials that may snatch the blanket (it's woven). You can hang dry it or machine dry it using the gentlest cycle.
More about our blankets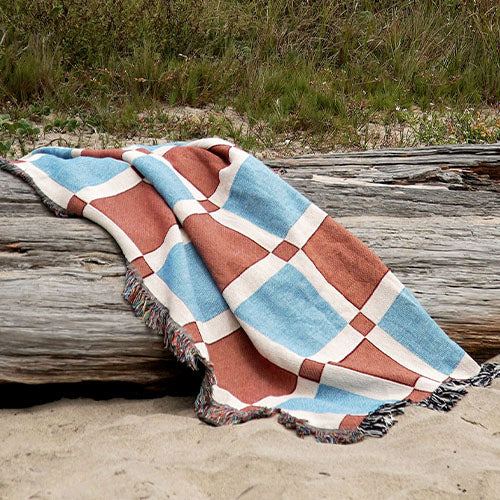 Great for all season
Whether it's picnic on the beach during the summer or binge-watching your favorite show on your living room couch, our blanket will be the perfect companion for you!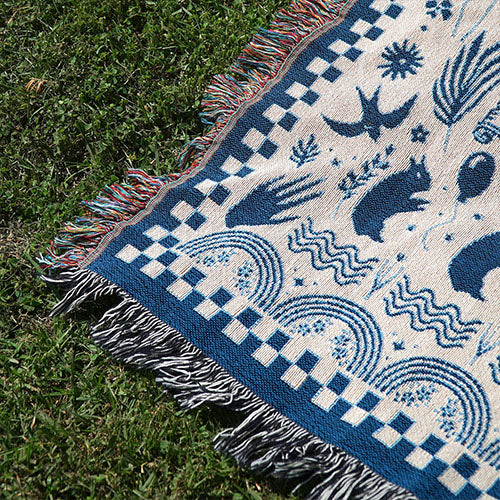 Perfect gift for any occasion
A blanket would be a wonderful gift for any occasion such as birthdays, anniversaries, and weddings, since it will be something that they can cherish forever.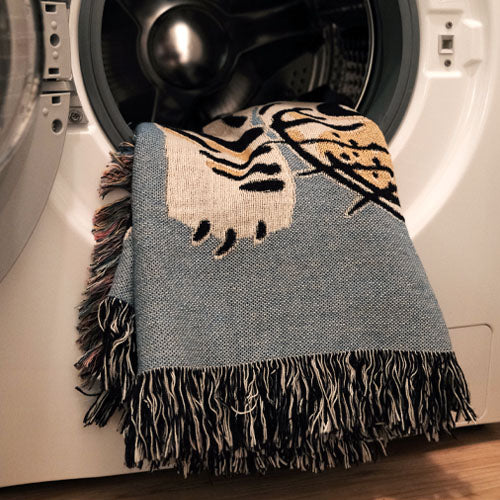 Machine washable
Once in a while, you may wish to wash your blanket. To do that, just throw it into a washing machine using a gentle cycle with cold water and hang it to dry after. Super convenient!