Unleash the Power of Astrology with Personalized Zodiac Blankets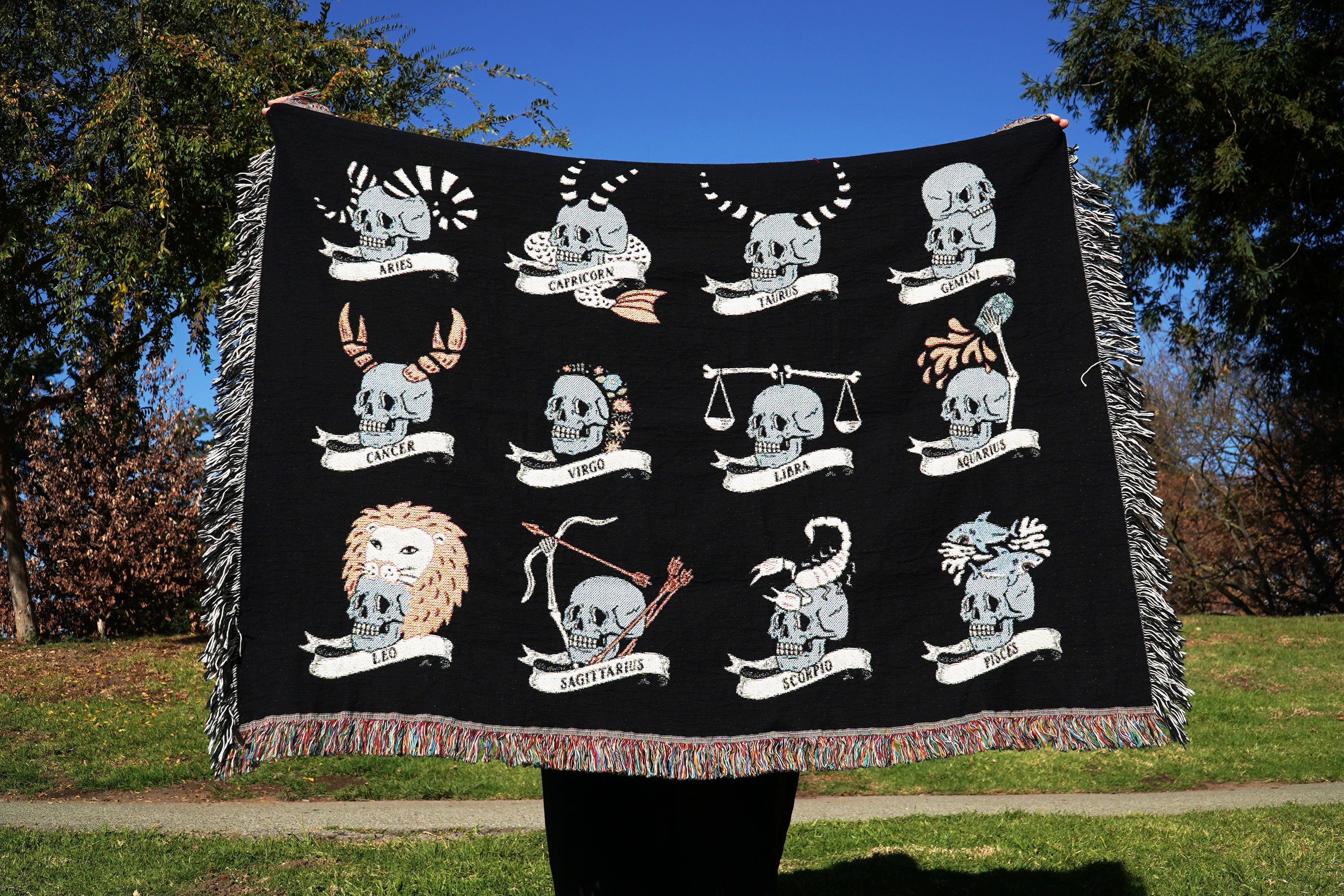 Are you and your significant other fascinated by the stars and your zodiac signs? Are you looking for a unique way to express your love for each other and for astrology? Look no further than our personalized zodiac blankets.
These custom blankets feature a skeleton theme, perfect for the spooky-loving couples out there. Made from 100% cotton, these blankets are both comfortable and durable. They are also proudly made in the USA, ensuring the highest quality for our customers.
But what sets these blankets apart from others on the market is the personalization aspect. Each blanket can be customized with both your names and your zodiac signs. This not only adds a special touch to your home decor, but it also allows you to showcase your astrological compatibility as a couple.
In addition to being a great conversation starter, these personalized zodiac blankets also make for a thoughtful gift. Whether it's for a birthday, anniversary, or just because, these blankets are sure to be cherished by the recipients.
Don't wait any longer to unlock the power of astrology in your relationship. Order your personalized zodiac blanket today!