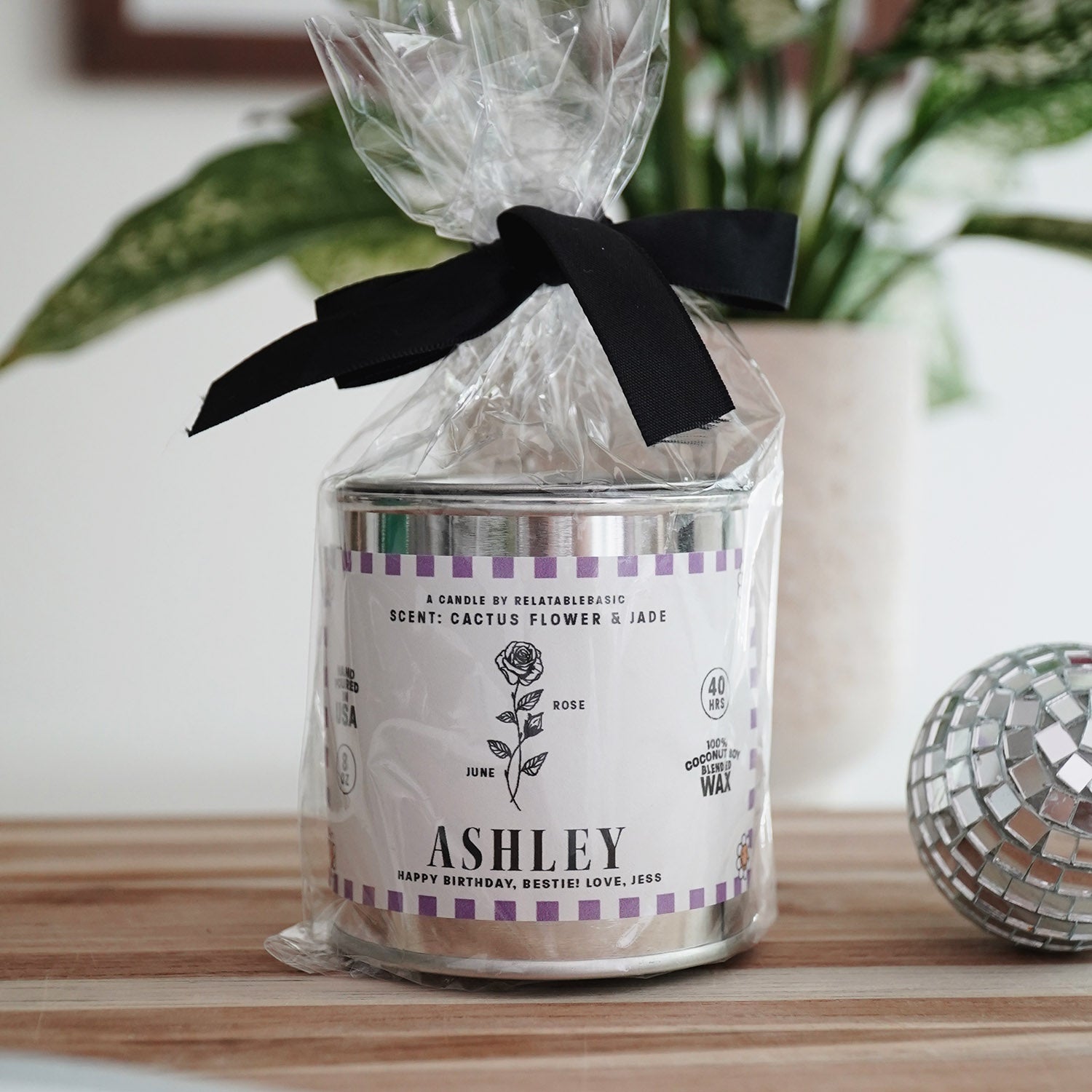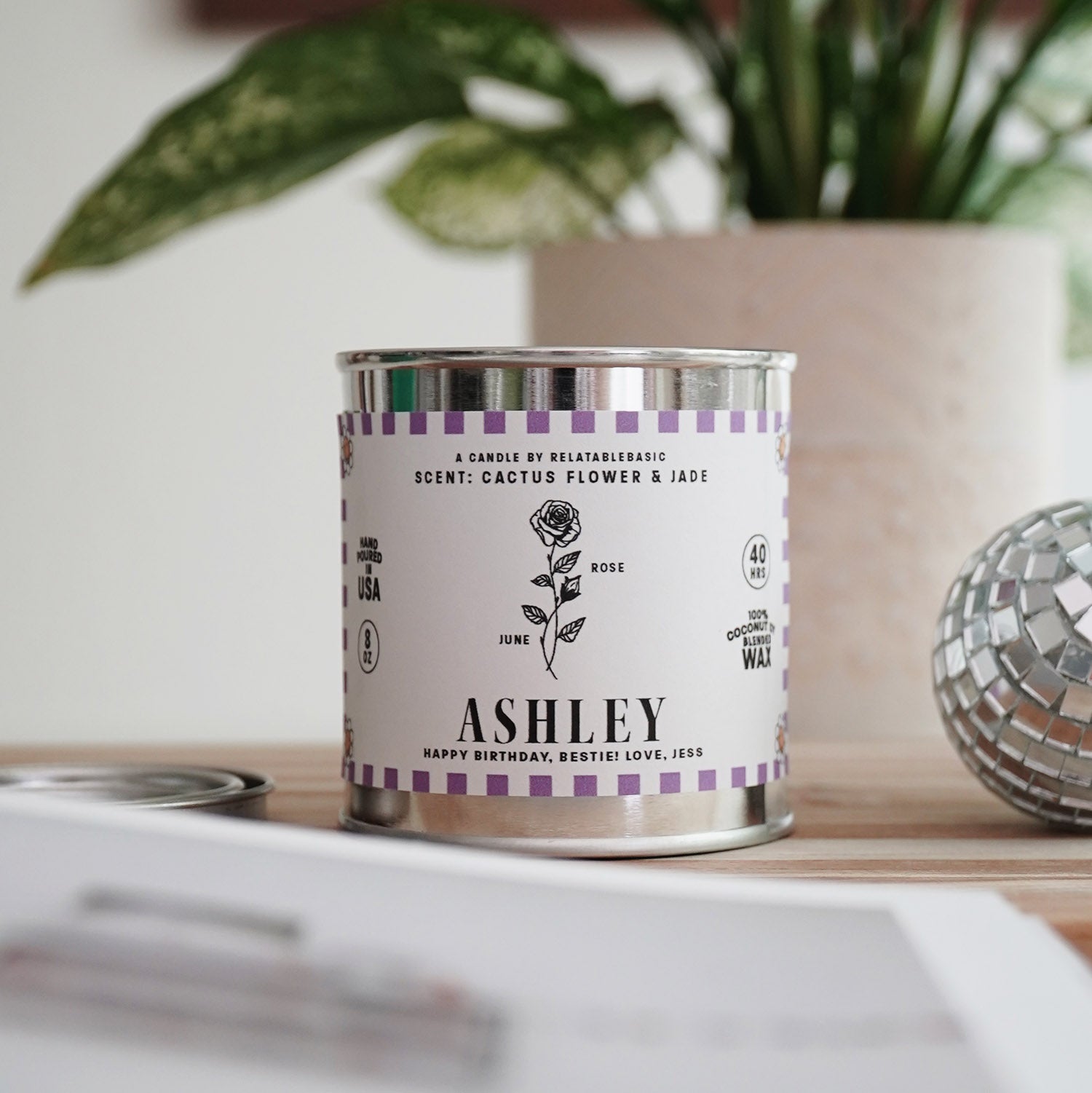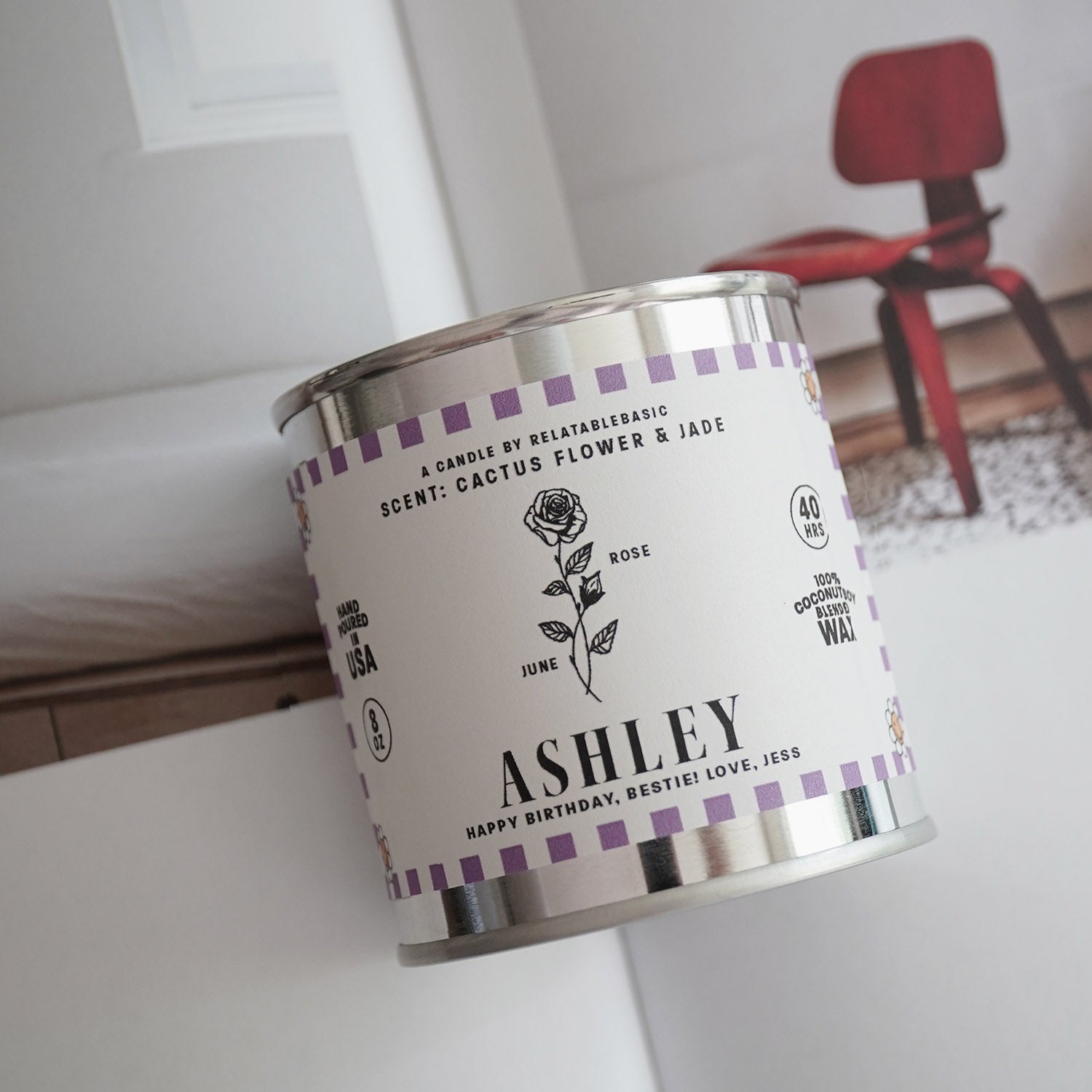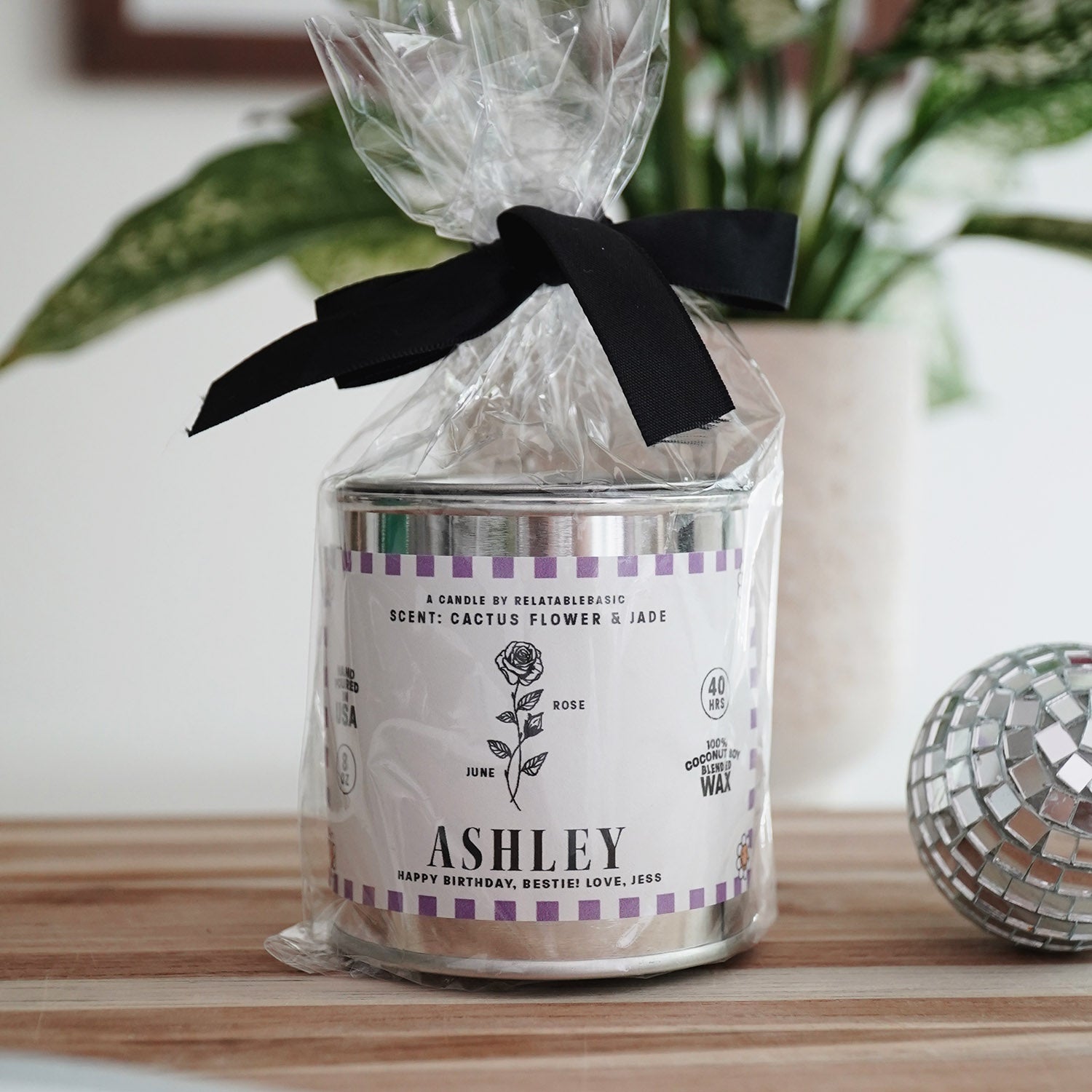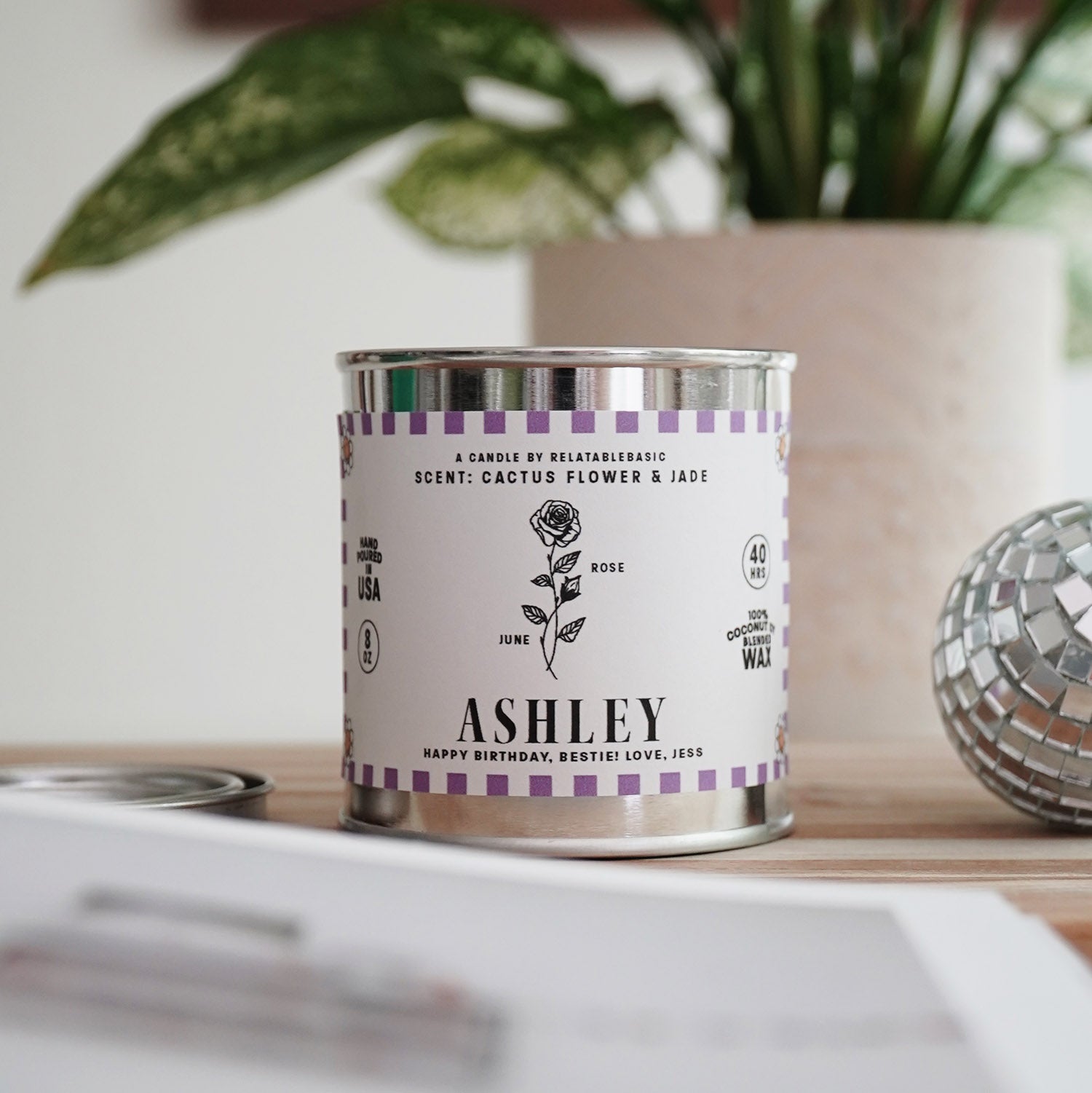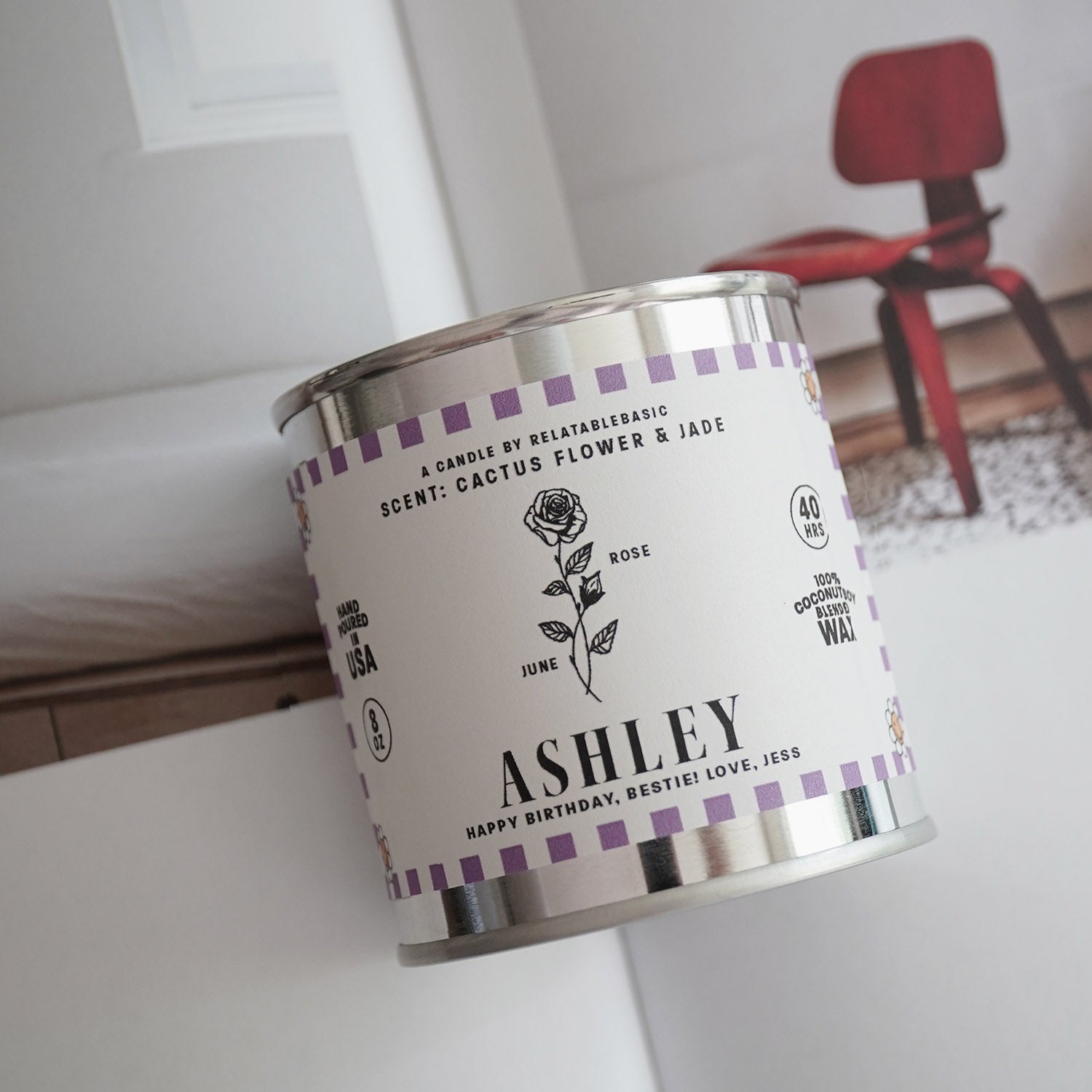 Personalized Birth Flower Candle Tin Can Candle
✨ OUR CURRENT PRODUCTION TIME IS 3-6+ BUSINESS DAYS ✨ NO CANCELLATION / CUSTOM REQUEST AFTER 12 HOURS.
This paint can personalized candle flicker for a full 40 hours as your favorite fragrance wafts through the air! Wax quality, burn time and scent are equally impressive and make it perfect for gifting.

Our personalized tin candle is made out of coconut soy way which is clean-burning, biodegradable and natural.A vegan blend of natural apricot, coconut, soy, and a minuscule amount of highly refined food-grade paraffin wax. The wax is toxin-free, paraben free, phthalate-free, and comes from renewable sources. The entire blend utilizes only FDA-approved waxes. The wood wick is eco-friendly and made from FSC Certified Wood, hand-crafted +, and made in the USA.
Frequently Asked Questions
Currently it takes about 4 - 7 business days to fulfill an order, after which it's shipped out. Upon receiving an order, our designers will work on the design within 24 hours and we'll send the design file(s) to be fulfilled by our production partner. Estimated shipping time for candle: 3 - 7 business days.
Our candles will be shipped from our production warehouse in Phoenix, Arizona.
Printing production partners vary between items. Candles are not fulfilled at the same facility as blankets. If your order has multiple items, they may be shipped from different printing facilities and arrive in different boxes on different dates. Each package will have its own tracking number.
Because we don't produce and print the items ourselves, unfortunately we can't include any gift messages on the packing slip. We're working closely with our production partner to make this a reality in the future but as of now, we can't include any gift messages.
Most of our products are personalized and made to order so most of the time we can't offer returns and exchanges unless the items that you receive are not what you expected. We strive to provide 100% customer satisfaction guarantee so please reach out to us if there's issues with your order!